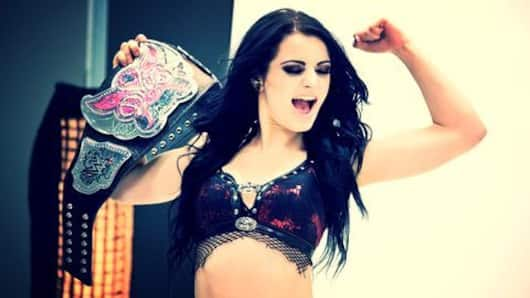 WWE: These superstars won championship on debut
WWE has produced a number of talented stars over the years.
While some cemented their legacy over the course of their career, few made an impact the day they made their debut.
There have also been a number of instances, when superstars won championship in their debut match in WWE, which is indeed special.
Here, we have a look at a few such stars.
A short but successful debut
Gail Kim signed with WWE in 2002, and made her debut in June 2003 to participate in the Women's Championship Battle Royal.
She won the championship by eliminating Victoria and held on to it for a month, before losing to Molly Holly.
However, disagreements over the future of women's division led to her being released early, and she had a great run with TNA.
An amazing debut for the Puerto Rican
In case one remembers, John Cena was a foul-mouthed superstar during his initial days.
Even then, he showed great promise as he won the US Championship in 2004.
Interestingly, during his run, a Puerto Rican superstar by the name of Carlito made his debut, and challenged Cena for the title.
And, he cheated his way to pin Cena and win the title on debut.
Love Sports news?
Stay updated with the latest happenings.
Yes, notify me
A dream debut for the Italian
While hosting Raw in Italy in 2007, Vince McMahon invited somebody from the crowd to challenge Umaga for the Intercontinental Championship.
As he selected Santino Marella, he earned a huge pop from the crowd.
The match was made a no-disqualification tie as Bobby Lashley interfered to help Santino win the title.
Prior to his debut, he was training with WWE since 2005.
A controversial Tag-Team Championship win on debut
Ted DiBiase Jr. enjoyed the advantage of being the son of WWE Hall of Famer Million Dollar Man.
In his debut match, he challenged Tag-Team champions Cody Rhodes and Hardcore Holly for the championship, along with a partner of his choice.
During the match, it was revealed that Cody himself was Ted's partner as he rolled up Holly for a pinfall win.
Certainly controversial!
A historic debut for the English woman
The night on Raw after WrestleMania 30 saw champion AJ Lee celebrating her success.
Paige made her way out from NXT to congratulate AJ on her success.
Instead, AJ humiliated her and challenged her to a championship match.
Paige created history as she pinned AJ to win the championship, making her the youngest champion, at the age of 21 years.
How old is Paige?
Asked 2019-06-28 13:41:59 by Anonymous
Answered by NewsBytes
Paige is currently 26-year-old.
Where does Gail Kim wrestle now?
Asked 2019-06-28 13:41:59 by Anonymous
Answered by NewsBytes
Gail is retired, while she continues to work with Impact Wrestling.
Where is Santino Marella?
Asked 2019-06-28 13:41:59 by Anonymous
Answered by NewsBytes
Santino is retired from professional wrestling.
Where is Carlito?
Asked 2019-06-28 13:41:59 by Anonymous
Answered by NewsBytes
Carlito currently wrestles for World Wrestling Council.