Vijay Shankar ruled out of CWC, because of toe injury
Sports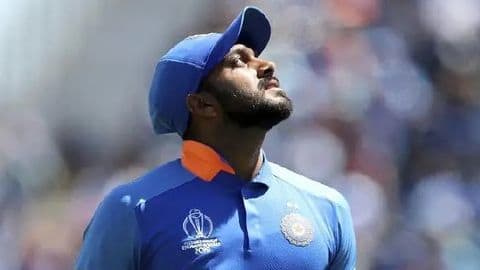 Indian all-rounder Vijay Shankar has been ruled out of the rest of the ICC World Cup 2019, because of a toe injury.
Shankar, who missed the match on Sunday against England, had a toe niggle during the training, as stated by skipper Virat Kohli during the toss.
Although the injury did not look serious back then, it apparently aggravated.
Here's more.
Quote
Shankar sustains a non-displaced fracture on left toe
"Vijay sustained a non-displaced fracture of the left big toe, which will require a minimum of three weeks to heal. The injury rules him out of the ongoing World Cup," the BCCI was quoted as saying in a media release.
Information
Mayank Agarwal to be announced as likely replacement
The BCCI has sought permission from the ICC for a replacement. After being granted the request, it would announce opening batsman Mayank Agarwal as Shankar's replacement for the tournament. Mayank, who made his Test debut in Australia last year, is yet to play in ODIs.
Number four
Mayank as replacement would push Rahul back to number four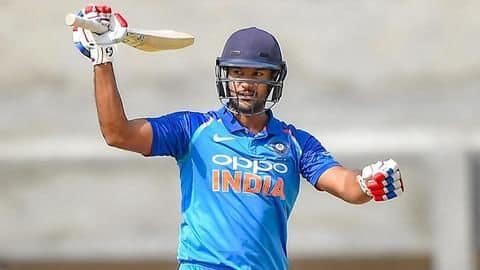 "Vijay got hit on the toe by a Jasprit Bumrah delivery once again. He won't be able to take part in the tournament," a BCCI official said.
Mayank was sought as a replacement, as he is an opener, the official said.
"Also, it might give Rahul a chance to get back to the number four in case Pant fails in the next two games."
Information
Rohit Sharma believes it's an old injury that's aggravated
While it is being said by the BCCI that Shankar got hit by Bumrah during training on Sunday, Rohit Sharma feels that it is an old injury which he suffered in Southampton during the tournament. After being hit by Bumrah again, the injury apparently aggravated.
Current form
Mayank coming off a decent IPL 2019 campaign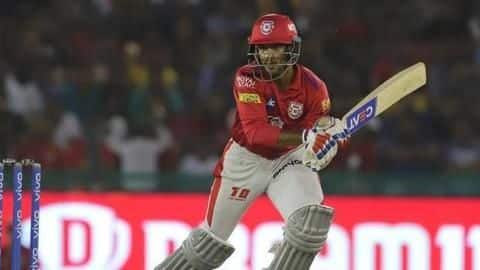 While Mayank comes as a shock replacement in the side, as said above, it is being done in order to bolster the Indian opening order.
Moreover, he has had a decent campaign in the IPL 2019, scoring the third most runs for Kings XI Punjab (KXIP), 332 in 13 innings.
Scoring at an average of 25.53, including two half-centuries, his inclusion is justified.
Rayudu
Why Mayank got the nod ahead of Ambati Rayudu?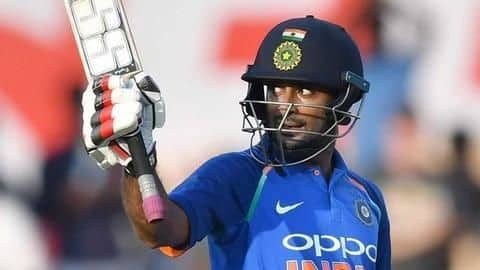 Prior to this announcement, Ambati Rayudu was one of the strong contenders to come in as the next replacement among batsmen.
However, he was neglected, despite a fair IPL 2019 campaign.
The primary reason could be that his performance had diminished towards the latter phase of the tournament.
Also, since the idea was to get a proper opener, Mayank qualifies naturally.
Personal
Predicted playing XI for tie against Sri Lanka
Once Mayank is cleared to join the team, here's what we predict could be the XI for the tie against Sri Lanka: Rohit Sharma, Mayank Agarwal, Virat Kohli (captain), Rishabh Pant, Hardik Pandya, Dhoni (wicket-keeper), Kedar Jadhav, Ravindra Jadeja, Yuzvendra Chahal, Mohammed Shami, Jasprit Bumrah.