Here's what Mashrafe Mortaza said about his Bangladesh future
Sports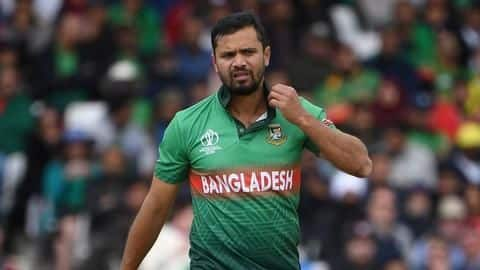 Bangladesh's ICC World Cup 2019 campaign came to an end on Friday, following a 94-run defeat to Pakistan.
In what was their fifth loss of the tournament, they would either finish on seventh or eight spot on the table.
Amidst another forgetful campaign, it is being speculated that skipper Mashrafe Mortaza could contemplate international retirement.
On the same note, here's what Mortaza said.
Rethink
Mashrafe to rethink about his future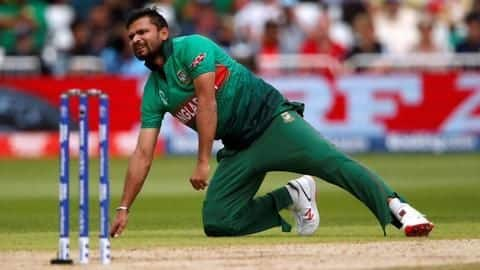 Amidst the speculations, Mortaza has said that his primary task would be to go home and think about his future.
Meanwhile, he also said that sloppy fielding, coupled with tough English conditions, made things difficult.
"I think the players tried their best. As I said, there were a few areas we could improve a lot. We knew what our weaknesses were," said Mortaza.
Quote
Mortaza talks about the bowling unit
"If we play in Asia, I think it will be a far better bowling side than here. So, we need to find our best ways to bowl them out or maybe restrict them," Mortaza rued further.
Weakness
Mortaza backs Bangladesh batting, calls for improvement in fielding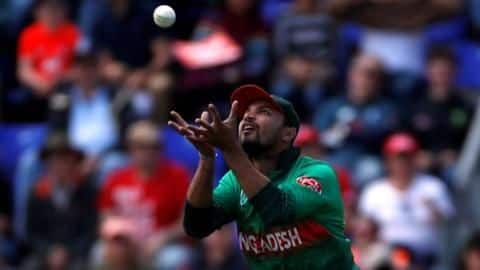 Commenting further on their campaign, Mortaza asserted that their batting has been good and was never an issue, even before the tournament.
However, he was disappointed with the fielding of the team throughout the tournament.
"Fielding, it has been a concern there all of my career. This is the part the players can change. We really need to improve fielding," he asserted.
Information
Mortaza backs round-robin format
Meanwhile, despite Bangladesh's poor performance, Mortaza has backed the round-robin format, as it allows teams to play against all the top sides playing in the tournament. However, he also warned that not all teams would be happy with this format.
ODI career
A look at Mortaza's ODI career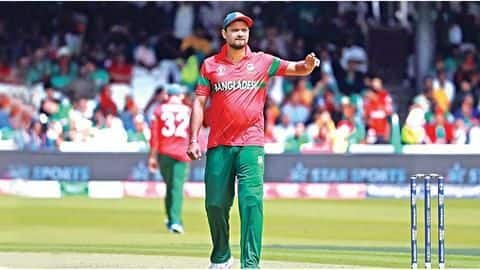 To date, Mortaza has played 217 ODIs for Bangladesh, claiming 266 wickets, while winning 96 and losing 118.
As a skipper, he has played 85 ODIs, claiming 98 wickets, and pocketed 47 matches.
While he has won a total of nine out of 24 World Cup matches, as a skipper, his team has emerged victorious on six of the 13 matches in the tournament.
Author's take
Should Mortaza call curtains on ODI career?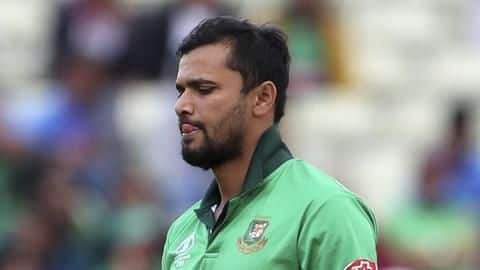 Going by the above stats, it seems like Bangladesh have done really well under his leadership.
It is needless to say that it is under his captaincy, Bangladesh managed to reach new heights, starting in the 2015 World Cup.
While this edition might have not gone the right way for them, Mortaza has still ample to offer, and the author feels he should continue.