Rashid Khan appointed Afghanistan skipper for all formats: Details here
Sports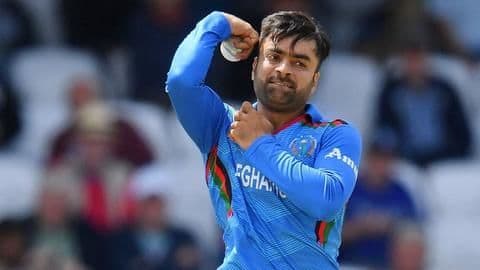 Deputy
Asghar Afghan to be Rashid's deputy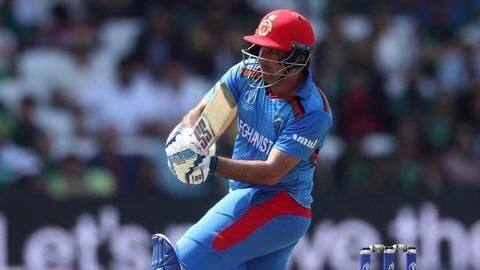 While Rashid would be handling the role of the skipper, former captain Asghar Afghan will be his deputy.
According to ESPNCricinfo, Rashid was handed the captaincy even prior to the World Cup, but he declined to accept the role, as Naib was then appointed the captain.
However, Afghanistan failed miserably under him, losing all their nine matches in the tournament.
Captaincy
Afghanistan had fared better under Asghar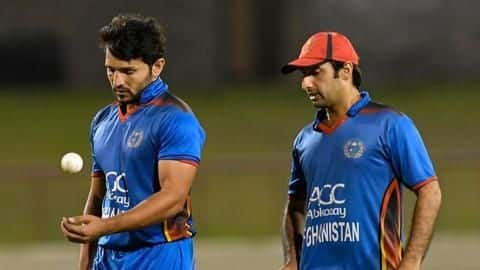 Comparing Naib's captaincy with Asghar, there is a vast difference.
Besides losing the nine matches, he also fared poorly with the ball, picking only nine wickets at an average of 46.66.
Notably, he couldn't even create an impact with his batting.
Meanwhile, under Asghar, the side had won 31 ODIs.
He also guided them to their maiden Test win against Ireland.
Reason
Why was Asghar dropped as skipper?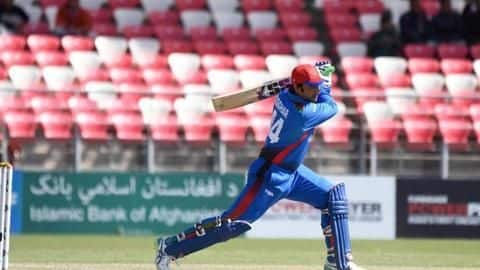 Post Naib's appointment as captain, a lot of Afghan players had voiced their concern.
However, the selectors revealed the reason why Asghar was stripped of the captaincy, as they are more concerned about the future.
"We realized that we can't win the World Cup at this moment under Asghar or anyone else who would have been in charge," said chief selector Ahmadzai.
Career
A look at Rashid's prolific career so far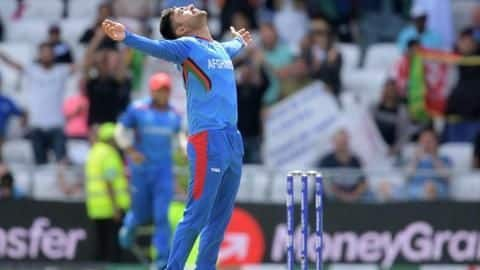 Talking about his career, Rashid has done a fine job.
He has, to date, claimed 215 wickets across formats, having played and made the most impact in ODIs.
He is currently ranked fifth among all-rounders in ODIs, while he is currently the number one T20I bowler.
However, in this World Cup, Rashid couldn't live up to the expectations, as he picked 6 wickets.
Information
Rashid would start leading Afghanistan against Zimbabwe
Following the appointment of Rashid as the skipper, his next and first task would be to lead the side against Zimbabwe next month. After that, they would travel to Bangladesh, while they host Windies in India during November for a full series.