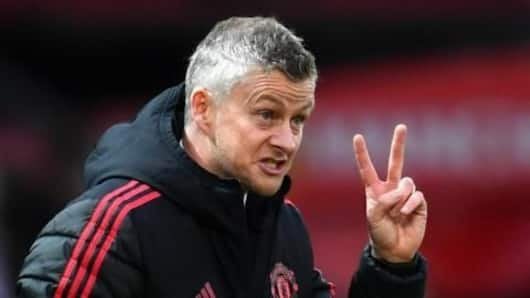 Here's what Solskjaer had to say about United's 2018-19 season
Manchester United endured a tough season in 2018-19.
From Jose Mourinho's ouster, followed by a brief magical spell under Ole Gunnar Solskjaer, and then going back to the woeful form, United failed to secure a UCL berth this term.
While critics have once again questioned Solskjaer's tactics, the man himself reveals as to what went wrong with the club last season.
Mental tiredness behind an under-performing season
Solskjaer admitted that the side failed to cope up with the ups and downs last season, which defined their season.
He also reasoned that owing to the mental tiredness in what was a draining season, it all went wrong for them.
"But, we will be better this year. We need to improve and we need to be better," Solskjaer said to talkSPORT.
I can see us improving a lot: Solskjaer
"The more we improve and the more we get better, the bigger the chance we can challenge for trophies at the end of the season. These boys have shown their capabilities. If we just stay level-headed, I can see us improving a lot," added Solskjaer.
Love Sports news?
Stay updated with the latest happenings.
Yes, notify me
Difficult for a new manager to take charge: Solskjaer
Solskjaer revealed that it is always difficult for a new manager to take charge especially mid-season, following the sacking of the former manager.
However, Solskjaer praised the players for having come back strong, fit and sharp.
"I know how fine the margins are in football and how easily things can go from good to bad. It is a mental game," continued Solskjaer.
Solskjaer terms United's pre-season campaign 'encouraging'
As United are currently enjoying their pre-season campaign, Solskjaer is impressed with their preparations so far, terming it 'encouraging'.
Solskjaer admitted that he is pleased in the manner his boys have come back in a good shape.
"But then again, no points have been handed out," he warned.
United start their Premier League season against Chelsea on August 11.
United face AC Milan in final pre-season game
United are all set to take on AC Milan on Saturday in the final game of International Champions Cup, as a part of their pre-season campaign.
United are currently placed fourth in the ICC table and a win by a margin of four goals or more could possibly see them winning the tournament.
But the real challenge starts in August.
How old is Ole Gunnar Solskjær?
Asked 2019-08-02 14:57:01 by Shaurya Singhal
Answered by NewsBytes
Solskjær is 46-year-old.
How many EPL titles have United won?
Asked 2019-08-02 14:57:01 by Trishla Chavan
Answered by NewsBytes
United have won a record 20 EPL titles.
Where did United finish in EPL last season?
Asked 2019-08-02 14:57:01 by Shaurya Das
Answered by NewsBytes
United finished in the sixth spot in EPL last season.
Are Unted playing the Europa League?
Asked 2019-08-02 14:57:01 by Reyansh Mistry
Answered by NewsBytes
Yes, United would be playing the Europa League this season.