For me, Ronaldo is above everyone else: Virat Kohli
Sports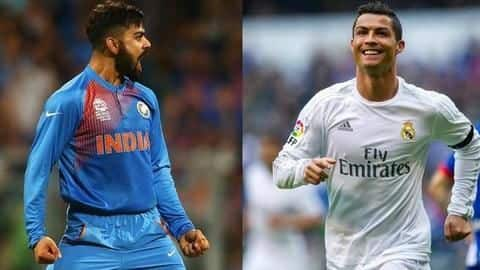 Indian cricket team captain Virat Kohli stated that Cristiano Ronaldo is the best footballer of all time.
Kohli, who is a big fan of Ronaldo, went on to praise him for his unmatched work ethic and commitment towards the game.
As per Kohli, Ronaldo is even better than Barcelona's superstar Lionel Messi.
Here is what the Indian skipper said.
Career
A look at Ronaldo's career feats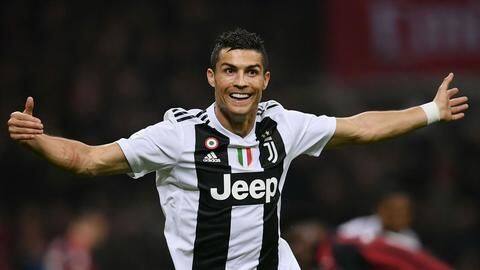 In 806 career matches, Ronaldo has amassed 601 goals in total.
He made his name at Manchester United, scoring 118 goals in 292 matches. A big money move to Real Madrid in 2009 saw him conquer everything.
Ronaldo scored a stupendous 450 goals for Los Blancos in 438 appearances.
He then moved to Juventus last season.
CR7 has already scored 28 goals for Juventus.
Quote
Ronaldo inspires me, says Kohli
"For me, Cristiano is above everyone else. His commitment and work ethic is unmatched. He wants it that bad - you can see it every game. I support every club at which he plays. He inspires me," Kohli told FIFA.
Ronaldo and Messi
Kohli picks Ronaldo ahead of Messi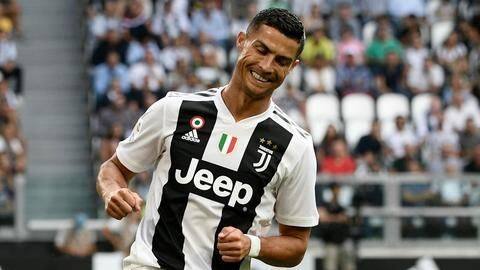 Over the years, fans have voraciously debated who is the GOAT, CR7 or Messi.
This debate will always continue till the time they keep on plying their trades.
When Kohli was asked to pick one out of the two greats, the celebrated cricketer picked Ronaldo.
Kohli feels Ronaldo is a complete player and took on more challenges.
Quote
He's the most complete player: Kohli on Ronaldo
"In my opinion Ronaldo has taken on more challenges and succeeded at all of them. He's the most complete player I have seen and his work ethic is unmatched. He inspires people. I don't think many people do that. He's also a leader," said Kohli.
Success
Ronaldo has been a major success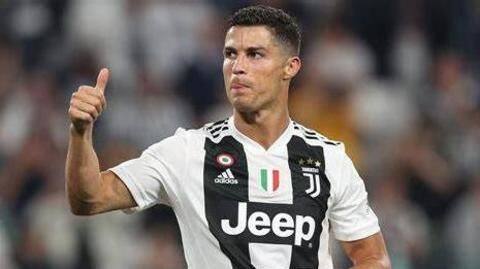 Ronaldo has won 27 career trophies across clubs.
He has won the Champions League on five occasions.
The Portuguese will be aiming to win a maiden one with Juve in the upcoming season and a sixth overall. His influence in the UCL is unmatched.
He delivered the goods on a consistent basis for Real.
In international football, Ronaldo won two major trophies with Portugal.