Sports
ICC Meeting: Why BCCI's vote won't count?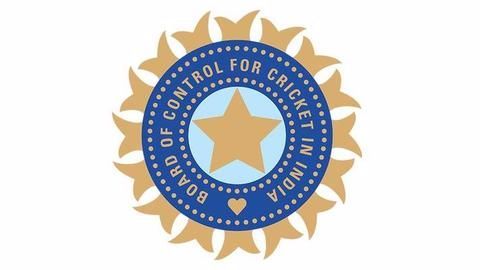 BCCI will see itself cornered at the ICC's board meet for the first time in more than 25 years.
The voting for implementing the new governance structure and revenue model at the ICC has already being done and BCCI's stand will not affect ICC's approval of the changes.
BCCI had missed last few meetings due to its battle for survival with the Supreme Court.
In context:
BCCI at ICC's board meeting
Details

ICC to host board meeting in February
The International Cricket Council (ICC) would hold a two day board meeting on 3rd and 4th February to implement new governance structure and revenue model.
The final changes will come for ratification at the Annual General Meeting which will be held in June.
After Shashank Manohar's appointment as the president of ICC, the board had directed to review the constitution of governing body.
Details

Three nominees to represent BCCI at ICC meeting
Board of Control of Cricket in India (BCCI) will send a three-member team to represent the board at the ICC meeting.
Newly appointed administrator Vikram Limaye will be joined by acting BCCI secretary Amitabh Choudhury and treasurer Anirudh Chaudhry for the quarterly round of ICC meetings.
Supreme Court had stated that Limaye and both the BCCI officials "enjoy same status" to attend the meeting.
Love Sports news?


Stay updated with the latest happenings.
03 Feb 2017

ICC Meeting: Why BCCI's vote won't count?
Policy changes

What will be ICC's agenda at the meeting?
According to ICC's Big Three model, BCCI would get 20.3 per cent stake in the ICC revenues. But with the new policies, BCCI's revenues would be cut down.
A new test cricket structure will be approved as Ireland and Afghanistan are likely to get the test-playing status.
A proposal for one ICC tournament each year is likely to get approval.
Rs 1000 crore loss for BCCI?

'The Big Three', which includes BCCI, England Cricket Board and Cricket Australia would get a total of 27.4 percent of ICC's total revenue from 2015-2023. But according to new model, BCCI's stake would be cut by 6%, leading to a loss of Rs 1000 crore.
06 Feb 2017

ICC in hurry to change the revenue structure model
The International Cricket Council seems to be in a hurry to change the revenue sharing model despite BCCI's opposition.
In a recently concluded meeting, the ICC got support from seven of the 10 board members to pass the new revenue model. They just need support from one cricket board to pass the resolution.
The ICC will pass the resolution during its April Board meeting.
Love Sports news?


Stay updated with the latest happenings.
Limaye asks for time to know about the changes

Representing BCCI at ICC meet, Vikram Limaye said, "I told board that I cannot support the official base document based on faith and equity. The members and chairman were sympathetic that we have just taken charge and I would need time to study the document."