Manchester United rout Chelsea 4-0 in Premier League opener
Sports
Premier League giants Manchester United are off to a flying start in the 2019-20 season, as they hammered Chelsea 4-0 at Old Trafford in Manchester on Sunday.
This was United's 79th win over Chelsea overall. Notably, it was also the first EPL game, for Frank Lampard as the manager of the Blues.
Here is the detailed match report.
1st quarter
Chelsea miss a chance, United capitalize via penalty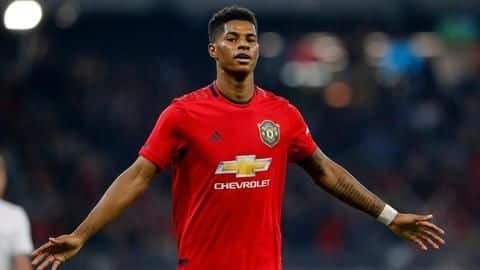 The opening quarter saw Chelsea getting off to a strong attack in the fourth minute, when Tammy Abraham's strike came off the bar.
Four minutes later, Anthony Martial's shot was saved by goal-keeper Kepa Arrizabalaga.
However, the 17th minute saw Kurt Zouma wrongly catching Marcus Rashford inside the box, as after consulting VAR, a penalty was awarded, as Rashford converted it for the opener.
2nd quarter
Chelsea come up with three more attacks before half-time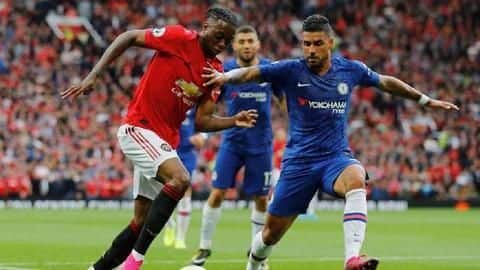 Prior to half-time, Chelsea came up with three more attacks, but to no avail.
The 35th minute saw Ross Barkley shooting it wide, followed by another from him, four minutes later, only to be saved by goal-keeper David de Gea.
In the very next minute Emerson fired a powerful shot, only to be saved once again by the crossbar, as United led at half-time.
3rd quarter
Martial and Rashford strike back-to-back to strengthen United's lead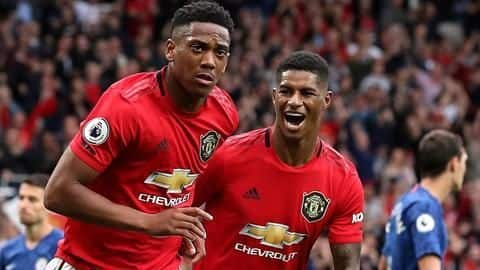 The start of the second half saw Emerson's another attack being saved by goal-keeper, in the 56th minute.
However, it was in the 65th minute when Andreas Pereira came up with a tactical cross to Martial, who put it in for United's second.
Two minutes later, Pogba's brilliant pass found Rashford one-on-one with the keeper and he made no mistake to score his second.
4th quarter
Daniel James scores the fourth as United humble Chelsea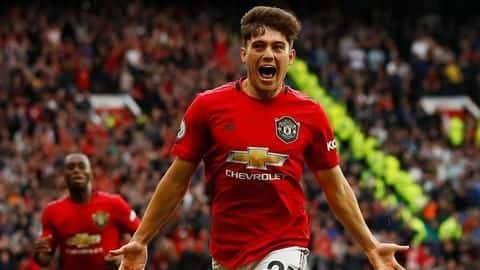 The final quarter saw nothing but a relentless attack from United, as the Blues defense had a tough time containing them.
It was in the 81st minute when Pogba's another great assist allowed newcomer Daniel James to score his opening goal in his debut match.
Chelsea's final attack came in the 94th-minute from Emerson, only to be saved by David de Gea.
Twitter Post
Rashford adjudged Man of the Match
Information
United take on Wolves on August 20
With this opening win, United are currently placed second in the table, behind current leaders and defending champions Manchester City. Up next, United would travel to West Midlands to take on Wolverhampton Wanderers at the Molineux Stadium, at 12.30 AM IST on August 20.

Rajesh Chauhan
Asked on 12 August, 2019
How many times have Manchester United won the EPL?

Answered by
NewsBytes
United have won the EPL on record 20 occasions.
Rakesh Singhal
Asked on 12 August, 2019
How many times have Chelsea won the EPL?

Answered by
NewsBytes
Chelsea have won the EPL on six occasions.
Tejas Banerjee
Asked on 12 August, 2019
How old is Marcus Rashford?

Answered by
NewsBytes
Rashford is 21-year-old.
Reyansh Khan
Asked on 12 August, 2019
How old is Frank Lampard?

Answered by
NewsBytes
Lampard is 41-year-old.