Sports
Iran bans US wrestling team from competition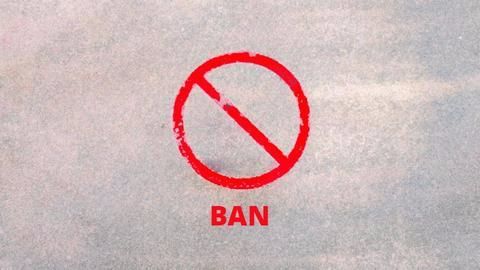 Amidst growing tension between Iran and the US, Iran announced that it had decided to ban a US wrestling team from competing in the Freestyle World Cup competition.
Scheduled to be held in the western Iranian city of Kermanshah from 16-17th February, the competition is one of wrestling's most prestigious events.
In context:
Iran-US tensions spill into the world of sports
28 Jan 2017

Iran bans US citizens
In retaliation over President Trump's ban on immigrants from seven Muslim-majority countries, including Iran, Iran announced that it would ban all US citizens from entering its borders.
Iran's Foreign Ministry, which called Trump's ban "an obvious insult to the Islamic world", said that the ban would remain in place till the US withdrew its immigration restriction.
04 Feb 2017

Iran bans US wrestling team from competition
Love Sports news?


Stay updated with the latest happenings.
Iran was left with "no option"

"A special committee in Tehran reviewed their cases and decided to oppose the visit by the US freestyle wrestling team. The visa policy of the new American administration gave us no other option but to ban the wrestlers," said Iranian Foreign Ministry spokesperson Bahram Ghasemi.
Reaction

USA Wrestling reacts to news of ban
USA Wrestling had, earlier this week, announced that it would send a team to Iran for the Freestyle World Cup.
Responding to the news, which was announced by Iranian state television, USA Wrestling said that the accuracy of the news wasn't guaranteed, considering that neither United World Wrestling nor they had been officially notified by Iran.
There is "no place for politics" in sport

"If these reports are true, USA Wrestling is extremely disappointed about this, which we believe would be an unacceptable situation. Wrestling is about competition and goodwill through sport, and is no place for politics," USA Wrestling said in a statement.
04 Feb 2017

Growing tensions between Iran and US
Following Iran's ballistic missile test on 31st January, the Trump administration imposed sanctions on 25 individuals and companies linked to Iran's missile program.
Trump tweeted: "Iran is playing with fire - they don't appreciate how 'kind' President Obama was to them. Not me!"
Iran responded by calling the threats from "an inexperienced person" useless, in a reference to Trump.