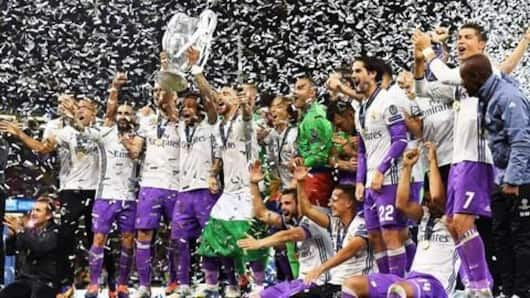 A look at all-time records of La Liga
With several dominating football leagues in the world, it is difficult to choose the best of them all.
While the English Premier League (EPL) can be strong competition for most of them, Spanish league football, La Liga does not lag either.
Founded in 1929, it has a rich 90-year history of itself, as we take a look at the all-time records.
Real Madrid: The King of Spain
Every football league in the world has a, or a number of successful clubs.
On the same note, Real Madrid have dominated La Liga for a number of years, starting since the 1931-32 season.
Since then, they have won the league on 33 occasions, being the most successful Spanish club.
Also, they have managed to win the title in five consecutive occasions, twice.
Andoni Zubizarreta: La Liga's Mr. Reliable
Any club in the world demands a consistent player, besides just scoring goals.
The record for most appearances in the league stands with retired Spanish goal-keeper Andoni Zubizarreta, who appeared in 622 matches in his La Liga career, having played for four clubs.
Among current players, Joaquín is next to him, having played 518 matches to date.
Love Sports news?
Stay updated with the latest happenings.
Yes, notify me
Lionel Messi: La Liga's man with the golden feet
The most important aspect of any player is to score goals. And, when it comes to the same in La Liga, there is only one name for it.
Barcelona's Lionel Messi is certainly a no-brainer as he is unquestionably La Liga's all-time top player and goal-scorer.
Having scored 419 goals in 452 matches, none of the current players are even half-way close to him.
Miguel Muñoz: Mr. Manager of La Liga
Having already said that Madrid have dominated the league and are the most dominant kings of Spain, it is their long-serving manager, who is among the all-time greats.
Miguel Muñoz, who served Madrid for 14 seasons, had managed to win nine La Liga titles with the club.
Notably, it is the only club he has managed and has won the league title with.
Here are some of the other records
Most assists: Messi (162)
Most clean sheets: Zubizarreta (233)
Most penalties saved: Diego Alves (22)
Biggest win: 12-1 Athletic Bilbao (vs Barcelona, February 1931)
Most matches won: Madrid (1,687)
Youngest goal-scorer: Fabrice Olinga (16 years and 98 days)
Youngest player: Sansón (15 years, 8 months and 11 days)
Oldest player: Ricardo (41 years, 5 month and 2 days)
How many La Liga titles have Barcelona won?
Asked 2019-08-17 16:52:12 by Aadhya Rao
Answered by NewsBytes
Barcelona have won 26 La Liga titles.
Who is Madrid all-time top scorer?
Asked 2019-08-17 16:52:12 by Aditya Chauhan
Answered by NewsBytes
Cristiano Ronaldo is Madrid's all-time top-scorer with 450 goals.
Who is current Real Madrid coach?
Asked 2019-08-17 16:52:12 by Shreya Bose
Answered by NewsBytes
Madrid are currently managed by Zinedine Zidane.
Who is current Barcelona coach?
Asked 2019-08-17 16:52:12 by Pranav Das
Answered by NewsBytes
Barca are currently managed by Ernesto Valverde.