Sports
Rugby Six Nations 2017 : Opening weekend results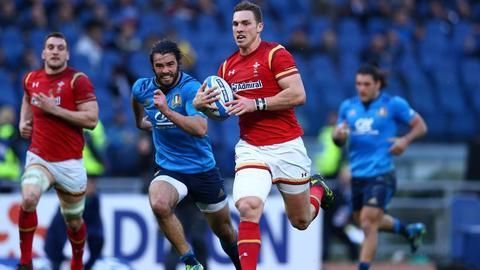 The first round of rugby Six Nations tournament kicked off with wins to Scotland, England and Wales.
Scotland overcame Ireland to win 27-22. This is only the second time Scotland has won their opening match in the history of tournament.
While England scrambled for a 19-16 win over France, Wales, with a strong second-half performance, sailed through their match against Italy, beating them 33-7.
In context:
Rugby: Six Nations Championship 2017
Summary

What is the Six Nations Championship?
The Six Nations Championship is the annual premier rugby union tournament in Europe, contested by six teams - England, France, Ireland, Italy, Scotland, and Wales.
While the origins of the championship date back to 1871, it was first played as the Home Nations Championship in 1883 between England, Ireland, Scotland, and Wales.
England are the defending champions having won the 2016 championship.
France and Italy joining the championship

France joined the competition in 1910 making it The Five Nations Championship. Italy joined the mix in 2000 thus creating the inaugural Six Nations Championship.
Love Sports news?


Stay updated with the latest happenings.
Championship glossary

Grand Slam, Triple Crown - What are they?
If the Six Nations champion secures title by winning all the five games against their opposing teams in the tournament, they are said to have won a "Grand Slam."
Every year, an additional title is contested within the competition, between 4 Home Unions - England, Ireland, Scotland, and Wales.
The team which beats all the other three Home Union teams wins the "Triple Crown."
"Wooden Spoon" in the Six Nations

The team that finishes last in the tournament is awarded the figurative "Wooden Spoon." Italy are the holders of most Wooden Spoon awards.
04 Feb 2017

2017 Six Nations
The 2017 Six Nations Championship was scheduled to be played from 4 Feb - 18 March 2017.
As per the format, each team plays the other five teams once. Thus 15 matches are played in total.
The 2017 edition will see a bonus point system, which was introduced to promote attacking rugby and improving the spectacle of European rugby for the audience.
07 Feb 2017

Rugby Six Nations 2017 : Opening weekend results