Sports
Sania Mirza summoned by tax department for alleged tax fraud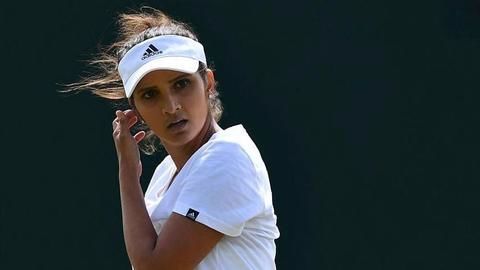 India's ace female tennis player Sania Mirza has been summoned by the service-tax department for alleged tax evasion or non-payment.
The Hyderabad office of service tax has sent a notice to the tennis star asking her to appear before it in person or authorize an agent for the same on 16 February.
She has also been asked not to leave the country without permission.
In context:
Legal trouble for Sania Mirza
July 2014

Sania Mirza appointed the brand ambassador of Telangana
Tennis star Sania Mirza was appointed as the brand ambassador of Telangana by the state government in 2014.
Mirza, who hails from Hyderabad was selected to promote the state's interest across the country and also all over the world.
She was paid a sum of Rs.1 crore by the Chief Minister K. Chandrasekhara Rao along with her appointment letter.
09 Feb 2017

Sania Mirza summoned by tax department for alleged tax fraud
Love Sports news?


Stay updated with the latest happenings.
Mirza asked to pay Rs. 20 lakh

According to the service tax department, Mirza is supposed to pay Rs. 20 lakhs (15 per cent service tax, fine and penalty) to the department. Reportedly, she didn't pay tax for the money she received after being appointed the brand ambassador of Telangana in 2014.
Details

What does the notice say?
The notice sent by the Principal Commissioner of Service Tax office in Hyderabad says, "Whereas an investigation against you about non-payment/evasion of Service Tax/contravention of provisions of Finance Act 1994 and Rules made there under is being inquired."
The notice also said that she should appear before the office or she will be liable for a punishment under relevant IPC provision.
Sania's reaction on the tax notice

While the tennis star did not divulge into the details, she told the media that she would show her representation to the concerned authorities soon.
17 Feb 2017

Sania Mirza denies tax evasion; claims money as 'training incentive'
Tennis player Sania Mirza has denied the tax evasion charges saying that the Rs 1 crore given by Telangana state government was 'training incentive'.
In response to the notice given by the state service tax department, her Chartered Accountant appeared before the authorities on her behalf and submitted documents stating that the money was not for becoming the brand ambassador of the state.