A look at Steve Smith's records following 27th Test fifty
Sports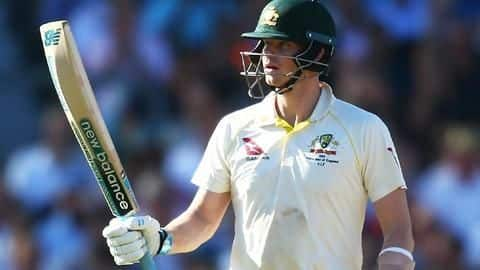 Australian batsman Steve Smith scored his 27th fifty on Day 2 of the fifth and final Test of The Ashes 2019 at The Oval in London on Friday.
Following the half-century, he went on to score 80, before being dismissed.
Smith has amassed 751 runs in this series.
On the same note, we have a look at his records following this.
Half-century
Smith amasses 10th consecutive fifty-plus score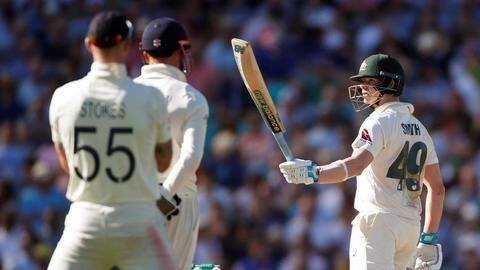 Speaking on his half-century that he scored prior to scoring the 751 runs, it was also the 27th of his career, which comes in 123 innings in 68 matches.
Incidentally, it was also his 10th consecutive fifty-plus score in The Ashes, as he also became the first batsman to achieve the feat against a side in the history of Test cricket.
750+ runs
Smith's 751 runs in Ashes 2019 helps him script record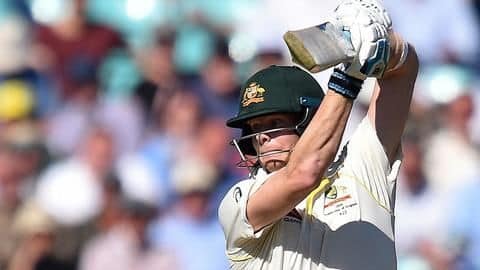 With this score of 80, Smith continued to pile on the runs.
In the process, he has achieved another unique feat, as he became the third batsman to score 750-plus runs in a series, having played six or fewer innings.
He joins the likes of fellow Australian legend Don Bradman, along with English legend Graham Gooch.
Most 750+
Third most 750+ runs in a Test series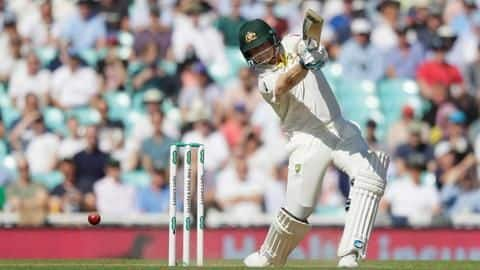 Smith made another record after after getting to the feat of 751 runs in the series, as he became the third batsman to do so on multiple occasions.
Smith joined West Indian legend Brian Lara, as both have scored 750+ runs on two occasions.
The record for the same lies with Bradman, who has done it on four occasions.
Bradman beaten
Smith beats Bradman with this feat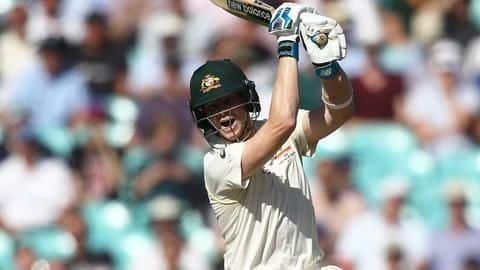 While Smith himself might have not realized this, but he has actually beaten Bradman in this unique feat.
Smith has scored the most runs in 10 successive Ashes innings.
While he has scored 1,251 runs in the last 10 innings, ranging from 2017-19, he has gone past Bradman's record for the same of 1,236 runs, ranging from 1937-46.
Twitter Post
The highest scorer in each six innings of Ashes 2019
Steven Smith has played six innings in #Ashes2019 and he has been the highest scorer in each of the six innings.

What a one-man-domination! #Ashes2019

— Bharath Seervi (@SeerviBharath) September 13, 2019
Match report
How has the match panned out so far?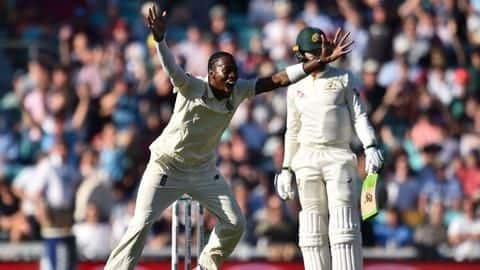 Winning the toss, Australian skipper Tim Paine decided to bowl first, as England were bowled out for 294, courtesy Mitchell Mash's 5/46.
Australia, however, despite Smith's healthy knock of 80, could only manage 225, as Jofra Archer rattled the Aussie batting order and claimed 6/62.
England are 9/0 in the second innings, as they lead by 78 runs, at stumps on Day 2.

Sai Kapoor
Asked on 14 September, 2019
How old is Steve Smith?

Answered by
NewsBytes
Smith is 30-year-old.
Aradhya Sarin
Asked on 14 September, 2019
How many double hundred does Smith have in his Test career?

Answered by
NewsBytes
Smith has three double hundreds in his Test career to date.
Shreya Jaiteley
Asked on 14 September, 2019
When did Smith make his Test debut?

Answered by
NewsBytes
Smith made his Test debut un July 2010.
Devansh Venkatesan
Asked on 14 September, 2019
How much does Smith averages in Tests?

Answered by
NewsBytes
As of now, Smith averages 65.52 in Tests.