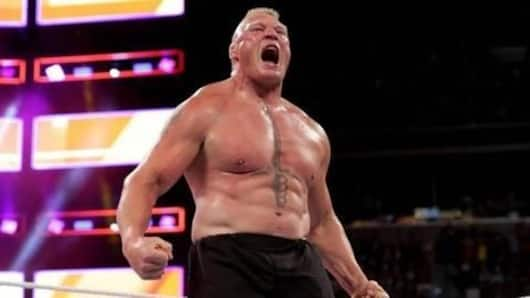 WWE: Reasons why Brock Lesnar should move to SmackDown
Former Universal Champion Brock Lesnar is undoubtedly one of the biggest superstars in WWE. He is a guaranteed crowd puller.
For obvious reasons, WWE keeps his appearances limited, as fans keep wondering when shall The Beast Incarnate show up next.
Meanwhile, rumors are ripe that he could move to SmackDown in October, and we analyze the reasons why he should.
Challenge for the WWE Championship
The first and foremost reason is that Lesnar is a man who eyes the big prize, which is the WWE or Universal Championship.
While he might be out of the Universal Championship picture, for now, the other big prize he could certainly challenge for is the WWE Championship.
Currently held by Kofi Kingston on SmackDown, Lesnar has already teased a feud in the past.
Give a lift to SmackDown's dwindling recognition
SmackDown used to be an A+ show in its initial days.
However, it has lost its aura in the past 10 years. It has mostly become a show, where the mid-card wrestlers dominate the proceedings.
As the show prepares for its big move to Fox, the addition of big superstars, including Lesnar, is sure to boost its ratings once again.
Love Sports news?
Stay updated with the latest happenings.
Yes, notify me
To allow creative team to script proper storylines for him
Although people might hate Lesnar for his part-time appearances, it is sure that he boosts the ratings.
Further, it also allows the creative team to script great storylines for him.
As SmackDown's creativity has gone down, his move to the show is certain to give the team a boost.
They can script the best possible storylines, involving Lesnar, to make the show great.
Will allow other deserving superstars to get main event push
It is a known fact that Lesnar is the main-eventer on any show, and things would not change if he moves to SmackDown.
Instead, his move would allow other deserving superstars, even from the mid-card range, to feud against him.
Moreover, getting to the main event with Lesnar is certainly going to give these superstars a much-needed boost.
Become the new face of SmackDown
While Lesnar had made his WWE debut on Raw, he spent a considerable amount of time on SmackDown in early 2000s.
After he won his maiden WWE Championship, he mostly defended the title on SmackDown and became the face of the brand.
With the show being like his home, it would be no surprise if he becomes the face of the show again.
How old is Brock Lesnar?
Asked 2019-09-14 13:13:26 by Devansh Saxena
Answered by NewsBytes
Lesnar is 42-year-old.
When did Lesnar make his WWE debut?
Asked 2019-09-14 13:13:26 by Navya Tata
Answered by NewsBytes
Lesnar made his WWE debut in 2002.
How many times has Lesnar won the World Championship?
Asked 2019-09-14 13:13:26 by Reyansh Tambe
Answered by NewsBytes
Lesnar is a four-time world champion.
How many times has Lesnar won the Universal Championship?
Asked 2019-09-14 13:13:26 by Paridhi Nair
Answered by NewsBytes
Lesnar is a three-time Universal champion.