Ben Stokes hits out at 'The Sun' publication: Here's why
Sports
English all-rounder Ben Stokes took to Twitter to hit out at English publication house The Sun for publishing an extremely sensitive story regarding his family.
Stokes highlighted that the story revolved around a family tragedy that occurred 31 years ago, asides terming the story of the publication as "disgusting" and "immoral".
He also said that the story, re-slanted by other publications, contained inaccuracies.
The story
What was the story about?
The Sun had reported regarding the details of events in New Zealand, when the ex-husband of his mother had killed two of their children, before claiming his own life.
Stokes further said that a reporter had shown up at their New Zealand residence, asking about the incident.
However, the publication had stated that their family and the cricketer himself had declined to comment.
Quote
"I cannot conceive of anything more immoral, heartless or contemptuous"
"It is hard to find words that adequately describe such low and despicable behavior, disguised as journalism. I cannot conceive of anything more immoral, heartless or contemptuous to the feelings and circumstances of my family," said Stokes in a statement on Twitter.
Lowest form
Stokes criticizes the article as 'the lowest form of journalism'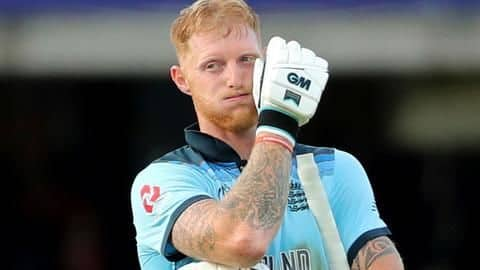 Stokes further went on to criticize the article, asides saying that using his name to invade the privacy of his family, especially his parents, was 'utterly disgusting'.
"This is the lowest form of journalism, focused only on chasing sales with absolutely no regard for the devastation caused to lives as a consequence. It is totally out of order," noted Stokes.
Twitter Post
Stokes disappointed at The Sun invading his family's privacy
ECB condemns
ECB chief executive condemns decision to publish such sensitive story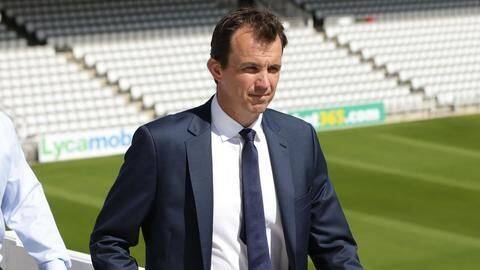 Meanwhile, ECB chief executive, Tom Harrison, condemned The Sun's decision to publish such a sensitive story.
He also deemed it unnecessary to intrude someone's private life of such high magnitude to sell copies.
"Ben's exploits this summer have cemented his place in cricket's history. We are sure the whole sport, and the country, stands behind him in support," said Harrison.
Quote
The Sun defends publishing the story
"The Sun has huge admiration for Ben Stokes and we were delighted to celebrate his sporting heroics this summer. He was contacted prior to publication and at no stage did he or his representatives ask us not to publish the story," The Sun's spokeswoman quoted.
Ashes 2019
Stokes was England's best player in Ashes 2019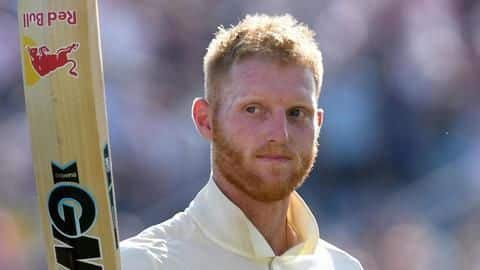 Stokes is coming off an eventful campaign in the just-concluded Ashes, where he managed to score a couple of centuries, along with a couple of half-centuries, asides scoring 441 runs and claiming eight wickets.
Notably, it was his match-winning century during the Headingley Test which would be rated as one of his greatest Test innings ever.
In other words, he was England's best performer.

Diya Mehta
Asked on 18 September, 2019
How old is Ben Stokes?

Answered by
NewsBytes
Stokes is 28-year-old.
Parakram Chatterjee
Asked on 18 September, 2019
Where was Stokes born?

Answered by
NewsBytes
Stokes was born in Christchurch, New Zealand.
Ajay Jindal
Asked on 18 September, 2019
When did Stokes make his Test debut?

Answered by
NewsBytes
Stokes made his Test debut in December 2013, against Australia.
Arnav Jhadav
Asked on 18 September, 2019
How many Test runs has Stokes scored?

Answered by
NewsBytes
Stokes has scored 3,593 runs in 57 Tests to date.