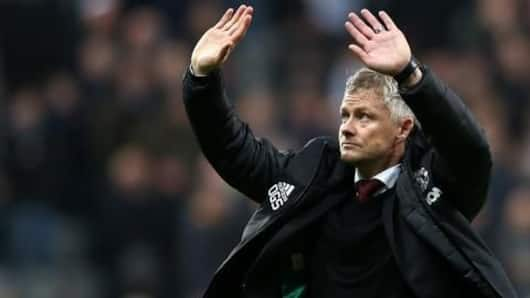 These managers can replace Ole Gunnar Solskjaer at Manchester United
Manchester United are off to a horrific start in Premier League 2019-20.
They are placed 12th in the table after eight games so far, having registered just two wins.
As the pressure mounts on Ole Gunnar Solskjaer, there are chances that a loss in the next game, against Liverpool, could see him getting sacked.
Thus, we take a look at his possible replacements.
Can Leicester City's guardian angel be the same for United?
Former Liverpool manager Brendan Rodgers has been off to a fine start at Leicester City, winning 10 matches and losing five of 20, with a win percentage of 50.
Placed fourth in the table this season, they are potential contenders for now.
Also, Robbie Savage has backed Rodgers as the ideal replacement for Solskjaer.
Thus, his fine EPL experience makes him an ideal choice.
Is it time for Tottenham Hotspur's advocate for new challenge?
Mauricio Pochettino has been the man of dreams for Tottenham Hotspur, especially after having driven the side to the UEFA Champions League final last season.
However, they finished as runners-up and are not off to the best of starts this season.
Meanwhile, he has been a long-standing target for United, as Tottenham's reluctance to continue with him could be United's gain.
Love Sports news?
Stay updated with the latest happenings.
Yes, notify me
The Man who has given Ajax a new identity
Now, Erik ten Hag might be a surprise package, and he certainly is, especially after propelling Ajax to win the Eredivisie with lesser-known players.
However, what was even interesting that he led the side to the semis of the Champions League last season.
So, if ten Hag can make such a remarkable turnaround with a minnow club, he can certainly do it for United.
Atletico Madrid's man with the golden brain
Another man who has previously been on the radar for United.
While Diego Simeone seems to be attached to his job at Atletico Madrid, jump-ship can never be ruled out.
As far as his career at Atletico goes, he has registered 268 wins in 439 matches, with a win percentage of 61.05.
Having won seven titles at the club, United would certainly fancy him.
Will Europe's Golden Man consider the United role?
Now, he is the man United would just do anything to have.
Carlo Ancelotti is considered the golden man of Europe, having won three Champions League titles as a manager (two with AC Milan and once with Real Madrid).
Having won countless number of trophies, he is certain to make an impact at United.
However, will Napoli let him leave so easily?
How old is Ole Gunnar Solskjær?
Asked 2019-10-09 19:59:13 by Hemant Malik
Answered by NewsBytes
Solskjær is 46-year-old.
When did Solskjær join United?
Asked 2019-10-09 19:59:13 by Vivaan Tata
Answered by NewsBytes
Solskjær joined United in 2018.
Who did Solskjær replace at United?
Asked 2019-10-09 19:59:13 by Hansika Chauhan
Answered by NewsBytes
Solskjær replaced Jose Mourinho at United.
When was the last time United won the EPL?
Asked 2019-10-09 19:59:13 by Diya Sharma
Answered by NewsBytes
United last won the EPL in 2012-13.