Aiden Markram injures wrist in frustration, ruled out against India
Sports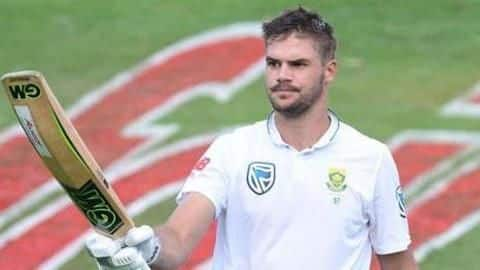 In a second such incident over the last few days, another cricketer has faced the brunt of injuring himself after venting out his frustration on a solid object.
South African batsman Aiden Markram has been ruled out of the third Test against India, starting Saturday.
Markram, who had scored a pair in the second Test, lashed out at an object.
Here's more.
Injury
Cricket South Africa release statement on Markram's injury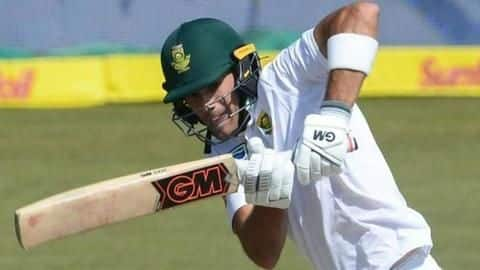 "In a moment of frustration with his own performance, he lashed out at a solid object, resulting in his injury," Cricket South Africa said on its official website.
A scan confirmed Markram's injury.
"A CT scan of Markram's wrist showed a fracture involving the wrist bones. The medical team has therefore ruled him out of the next Test match," said Proteas team doctor.
Markram
I completely understand what I've done wrong, says Markram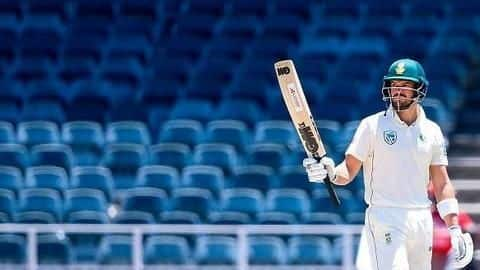 After being ruled out, Markram said that he takes full responsibility of his actions and wishes to make up to the team.
"It's sad to be going home on this note and I completely understand what I've done wrong and take full accountability for it. It's unacceptable in a Proteas environment and to let the team down is what hurts me the most."
Responsibility
I've learned a lot from this: Markram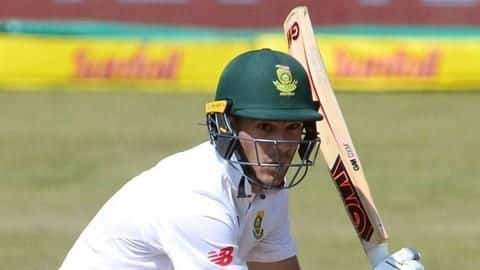 Markram added he has learned from this incident.
"I've learned a lot from this and the other players I'm sure, have learned from it as well," he said.
"We understand in sport that emotions run high and sometimes the frustration gets the better of you as it did for me, but like I said, it's no excuse. I've taken full responsibility for it."
Mitchell Marsh
Mitchell Marsh breaks hand after venting out his frustration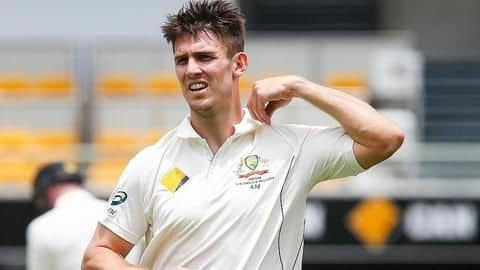 In an another incident, Australian all-rounder Mitchell Marsh is set to miss the start of the Test summer after punching a wall and breaking his bowling hand.
The incident occurred after the Western Australia cricketer was dismissed in a Sheffield Shield match against Tasmania on Sunday.
A dejected Marsh was wearing his gloves when he punched the wall and broke his right hand.
Information
Markram struggled against India in the first two Tests
Markram was a disaster in the first two Tests. The 25-year-old opening batsman got scores of 5, 39, 0 and 0. The Proteas were convincingly beaten in the first two Tests as India sealed the series. This self-inflicted injury is a new low for Markram.