Sports
Trial against Armstrong in $100m case to start in November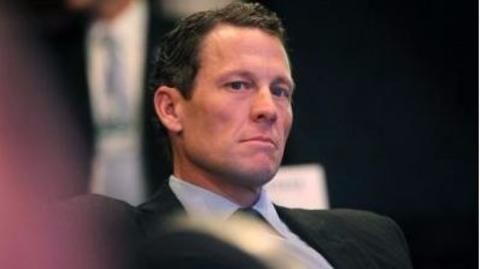 Banned cyclist Lance Armstrong will go to trail on 6 November for a $100 million lawsuit filed by the US federal government.
The date was set after years of failed settlement between the two parties.
The case 'The United States of America vs. Lance Armstrong' will be heading to a jury in Washington D.C.
Armstrong is accused of cheating while using public money.
In context:
Legal trouble for Lance Armstrong
About

Who is Lance Armstrong?
Lance Armstrong is a former professional cyclist from the United States of America.
He was a record seven consecutive times champion of the Tour de France from 1999 to 2005.
Having retired in 2005, he came back in 2009 and ended up finishing third in the 2009 Tour de France.
Armstrong retired for the second time in 2011.
Doping charges and life ban

Lance Armstrong was banned by the United States Anti-Doping Agency after he was found guilty of using performance enhancing drugs and blood transfusions during all his wins at the Tour de France. He was subsequently stripped off from all his record winning titles.
Love Sports news?


Stay updated with the latest happenings.
2003

US Postal Service team files lawsuit against Armstrong
The Unites States Postal Service filed a law suit against Lance Armstrong for defrauding the American public by claiming that he was not using drugs.
Armstrong was a member of US Postal Service Pro Cycling Team between 1998 and 2005, during which he won his record Tour de France titles.
The suit aims to recover sponsorship money from Armstrong.
Details

US Government sues Lance Armstrong
The United States government joined hands with the US Postal Service in the lawsuit against Lance Armstrong.
Ronald C Machen Jr, US Attorney said, "The Postal Service has now seen its sponsorship unfairly associated with what has been described as 'the most sophisticated, professionalized, and successful doping programme that sport has ever seen'."
The government has filed a $100m lawsuit against the former cyclist.
Government looking for three times damage money

The US Government wants Armstrong to pay the $32.3 million sponsorship amount and three times the damages to the US Postal Services, which is nearly $100 million.
25 Feb 2017

Trial against Armstrong in $100m case to start in November