Gameweek 5, Champions League: Here are the records broken
Sports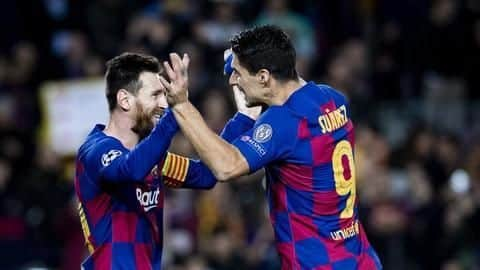 Gameweek 5 of the UEFA Champions League that featured groups E-H on Wednesday, produced some superb results.
Lionel Messi scored on his 700th Barcelona appearance to hand his side a 3-1 victory against German club Borussia Dortmund.
Valencia and Chelsea were part of a fascinating 2-2 draw.
Napoli were held by Liverpool at Anfield.
Here are the records broken.
Stats
Messi scores 114th career UCL goal, Barca register 149th win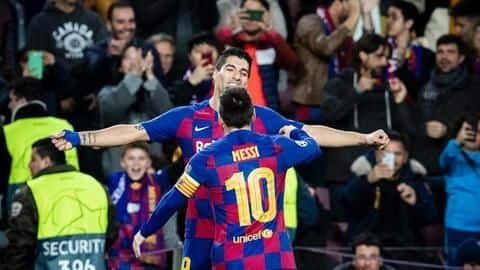 Messi amassed his 114th career Champions League goal.
He also raced to 613 career goals for Barcelona across all competitions.
It was also his 10th goal of the 2019-20 season.
Messi now has a goal against 34 different teams in the UCL. That's the highest-ever by any player.
Barcelona recorded their 149th victory in the UCL. This is the second-highest after Real Madrid (158).
Group F
Dortmund in spot of bother, Lukaku amasses 250th career goal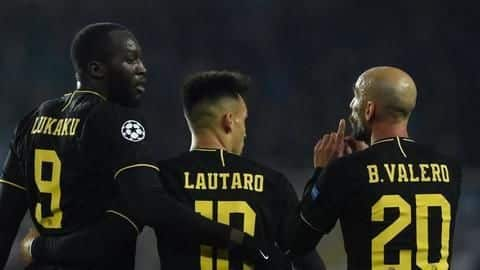 Meanwhile, Borussia Dortmund have lost back-to-back away games in the Champions League group stages since 2011.
Their loss saw them drop down to third in Group F after Inter Milan beat Slavia Prague 3-1.
Romelu Lukaku netted his 250th career goal and also set two for Lautaro Martinez.
Dortmund will need to win its final game and hope Barca overcome Inter.
Group E
Liverpool need to wait after 1-1 draw against Napoli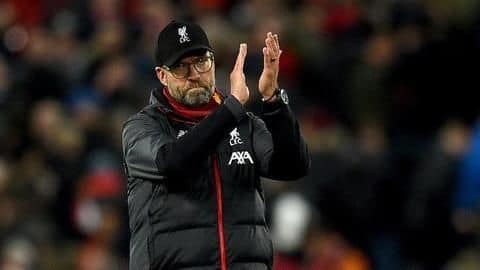 Liverpool will need to wait for confirming their qualification after managing a draw at home against Napoli, who stay second on nine points.
The Reds need a point against Red Bull Salzburg in gameweek 6 to book a berth.
Meanwhile, Napoli face Genk and a point will assure them a berth in the round of 16.
Group H
Group H tightly placed after Valencia-Chelsea draw and Ajax win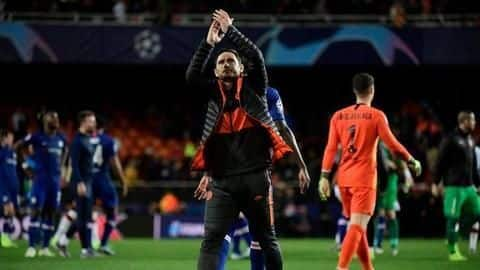 Valencia held Chelsea in a 2-2 encounter. The Blues maintained their unbeaten run against Valencia away from home.
Carlos Soler's goal was Valencia's 100th in the competition on home soil.
They became the third Spanish club to achieve this mark.
Both these clubs have eight points apiece.
Ajax beat Lille 2-0 to stay atop on 10 points.
However, all three teams are in fray.
Information
Group G: Red Bull Leipzig reach round of 16
Red Bull Leipzig reached the Champions League round of 16 after a 2-2 draw against Benfica. This was their first qualification in the knockout stage. Meanwhile, Zenit St Petersburg beat Lyon 2-0 to go second in Group G. Both teams are on 7 points.
Twitter Post
Here are all the results
⏰ RESULTS ⏰

✅ Barcelona qualify following home victory
😎 Inter move up to second in Group F
🔴 Liverpool draw with second-placed Napoli
✅ Leipzig through after dramatic comeback
⚪️ Ajax Group H leaders with win in France#UCL

— UEFA Champions League (@ChampionsLeague) November 27, 2019