Sports
FIFA President concerned over Trump's ban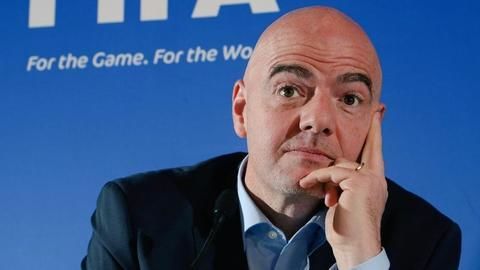 FIFA President Gianni Infantino has raised his concerns over travel ban on the Muslim-majority countries by the President of United States saying that it would hurt the nation's bid to host the 2026 FIFA World Cup.
The US is in the front race to host the world cup, either alone or along with its neighbours Mexico and Canada.
In context:
2026 FIFA Football World Cup
Details

2026 FIFA World Cup
The 2026 FIFA World Cup will be the 23rd edition of the football world cup and will have 48 teams taking part in the tournament.
It will be the first of a kind tournament with 48 teams.
The host will be decided in 2020, with Canada, Mexico, United States of America, Australia, England, Morocco and Colombia in the race for hosting the games.
12 Mar 2017

FIFA President concerned over Trump's ban
Love Sports news?


Stay updated with the latest happenings.
What is Trump's travel ban?

Donald Trump

, President of the United States of America, has put a travel-ban on the people from the Muslim majority countries in the Middle East.

Iran

, Libya, Syria, Somalia, Sudan and Yemen are the six countries facing 90-days ban.
Details

What did Gianni Infantino say?
In an interview in London, Gianni said, "Teams who qualify for a World Cup need to have access to the country, otherwise there is no World Cup. That is obvious."
He also said that he has respect for Trump and believes that along with the government, Trump will take decisions which are best for his country.
"Countries should decide if they want to bid for WC"

Gianni Infantino also said, "The requirements for hosting the World Cup will be clear. And then each country can make up their decision, whether they want to bid or not based on the requirements."