Sports
U-17 FIFA WC will change Indian football: Kushal Das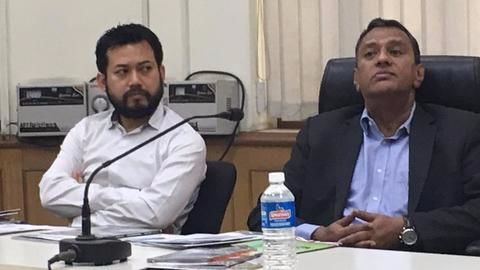 General secretary of All India Football Federation (AIFF) Kushal Das said that the face of Indian football will change after the FIFA U-17 World Cup to be held in October this year.
He added that tournament will work like a base for India's future senior team.
Das's focus has been to grow football in India since he has joined AIFF in 2010.
In context:
India's gain at hosting U-17 FIFA World Cup
Details

India to host FIFA U-17 World Cup
The 17th edition of the FIFA U-17 World Cup will be held in India between 6 and 28 October 2017.
The 22-day event will be held in six different cities. FIFA delegation in October 2016 finalized Kochi, Navi Mumbai, Kolkata, New Delhi, Guwahati and Margao as the six host cities.
The draws and schedule will be announced on 7 July 2017.
19 Mar 2017

U-17 FIFA WC will change Indian football: Kushal Das
Love Sports news?


Stay updated with the latest happenings.
India's preparation for the U-17 WC
Details

U-17 World Cup will be there for years: India coach
Last month, Indian football team coach Stephen Constantine said that it was an honour for India to host the U-17 World Cup.
He also added, "I think the effect of the U-17 World Cup will be there for years and years to come in terms of the facilities, the training pitches, knowledge about organizing a World Cup and how that all comes into play."