Barcelona sack Ernesto Valverde: A look at his numbers
Sports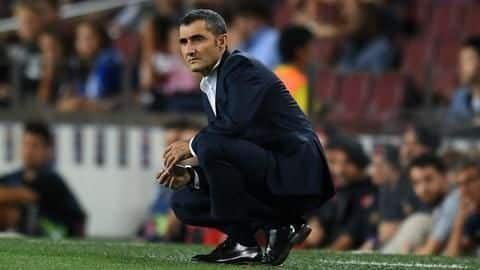 Spanish champions Barcelona sacked manager Ernesto Valverde and replaced him with former Real Betis coach Quique Setien.
The 55-year-old Valverde won trophies here, however, he couldn't bring a consistent brand of football the club generally associates its self with.
Meanwhile, Setien has agreed to a two-and-a-half-year deal.
Here we look at Valverde's reign at Barcelona in numbers.
Valverde
Valverde's side enjoyed a 29-match unbeaten run in 2017-18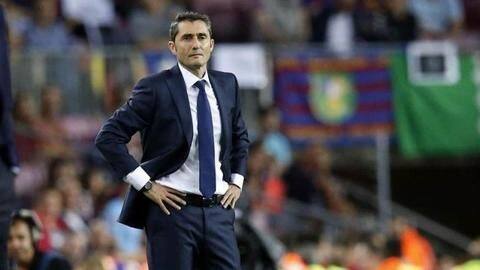 Valverde replaced Luis Enrique on May 29, 2017.
His spell began with defeats with Real Madrid winning both legs of the Spanish Super Cup.
Post that, Valverde's side went on a 29-match unbeaten run across competitions.
The run was ended by Espanyol in the first leg of Spanish Super Cup quarter-finals.
Notably, Barca went on to progress after winning the second leg.
2017-18
In 2017-18, Valverde's Barcelona smashed 99 goals in La Liga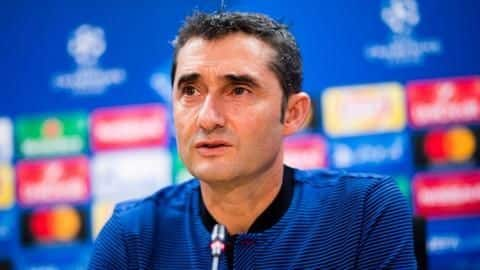 In the 2017-18 season, Barcelona sealed La Liga title with 93 points achieved.
Valverde's side faced just one defeat in the entire season, besides winning 28 and drawing nine.
Notably, Barcelona smashed 99 goals and enjoyed a goal-difference of 70.
That was the best figure in the 2017-18 season.
Valverde also won the Copa del Rey under Valverde that season.
2018-19
Valverde helps Barcelona win 2018-19 La Liga title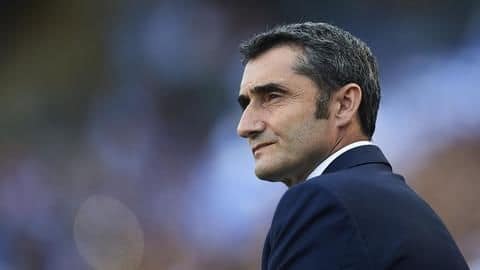 In 2018-19, Valverde started the season by winning the Supercopa de Espana honor.
His side had beaten Sevilla 2-1.
Valverde won his second successive La Liga title after Barcelona topped the show with 87 points.
Once again, Barcelona scored the most goals that season (90) and had a goal-difference of 54.
Both numbers were the best.
UCL
Valverde's side suffered in the Champions League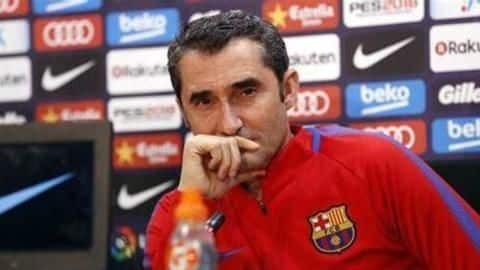 Valverde didn't taste the desired success in the UEFA Champions League.
In 2017-18, his side reached the quarters and won the first leg of the tie by a 4-1 margin.
However, Roma staged an incredible fight to progress after sealing the second leg 3-0.
A similar story unfolded last season.
Barcelona beat Liverpool in the first leg and were stunned at Anfield next.
Data
Barcelona lead the proceedings in La Liga 2019-20
In the ongoing 2019-20 season, Valverde managed 19 games in La Liga and Barcelona lead the proceedings and are ahead of Real on goal-difference. His side amassed 49 goals to once again register the best numbers so far.
Information
Valverde had a win percentage of 66.90
Valverde managed Barca in 145 matches across competitions. His side won a staggering 97 matches, drew 32 and lost just 16. He enjoyed a win percentage of 66.90. In La Liga itself, Valverde won a staggering 66 games in charge of the club since 2017-18.