Sports
Esports to generate $1.5 billion in revenue by 2020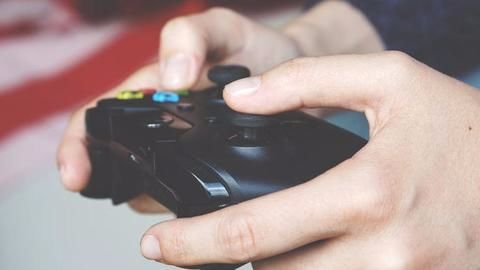 Esports is set to become a $1.5 billion market with an audience base of around 600 million by 2020.
According to Newzoo, a market research company for computer games industry, in 2017 the esports economy will grow 41.3% to $696 million.
It generated a revenue of $493 million in 2016 with a viewership of 320 million people (including esports enthusiasts and occasional viewers).
In context:
The boom of esports industry
Esports (electronic sports) is organized professional competitive computer gaming which can be staged in front of a live audience or millions online.
While computer gaming has been around since the 1970s, the industry has been growing exponentially in the recent years.
According to analysts, "esports has the potential to become one of the top five sports in the world".
Different but same

How different or similar are esports from traditional sports?
Apart from the glaring difference that esports are competed in a virtual world as opposed to the traditional sports, esports also have similarities with the latter.
Like traditional sports, esports are competitive in nature, require quick reflexes, strategy, coordination and technical skills.
While mainstream sports have a broad demographic range, it is found that esports consumers are mostly young (aged 21-35) and are males.
Love Sports news?


Stay updated with the latest happenings.
Where does the revenue come from?

In esports, sponsorship is the major revenue stream. Other revenue means include media, advertising, merchandise and ticketing.
Viewership growth

How big is it?
Esports is a hugely profitable industry with a tremendous annual viewership growth.
For instance in 2013, the world championship of League of Legends, arguably the most popular game, generated 32 million viewers, more than double of baseball world series.
There were 205 million viewers in 2014.
Top esports players earn upwards of a $1 million a year.
An esports association in South Korea

Esports is huge in South Korea. In 2000, the South Korean government set up the 'Korean Esports Association' to manage esports in the country.
Details

Media giants jump on the bandwagon
As the esports popularity continues to rise, traditional media giants too want a piece of it.
Companies like ESPN and Turner now broadcast esports tournaments and competitions.
In 2014, Amazon bought Twitch, the leading livestream video broadcast platform for online gaming.
Most recently YouTube made its entry into the esports market with its 'very own esports streaming service YouTube Gaming'.
Love Sports news?


Stay updated with the latest happenings.
22 Mar 2017

Esports to generate $1.5 billion in revenue by 2020
22 Mar 2017

Football clubs in the esports arena
With the esports industry forecasted to become a billion dollar market in the three years, traditional sports clubs are engaging themselves in this format.
French football club Paris St-Germain (PSG) created its own esports franchise and signed three pf the world's leading gamers.
English teams like Manchester City and West Ham had signed players of FIFA football game to represent them.