BCCI announces central contracts: MS Dhoni not included
Sports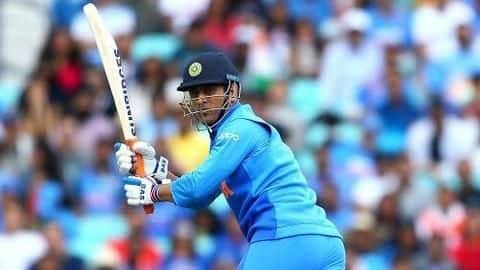 The BCCI announced the central contracts for Indian cricket team players on Thursday.
This is for the period between October 2019 to September 2020.
Notably, senior wicket-keeper batsman MS Dhoni has not been offered a central contract.
With Dhoni being absent from the game post the ICC World Cup 2019, this move adds to further speculation regarding his retirement.
Contracts
Kohli, Rohit and Bumrah handed Grade A+ contracts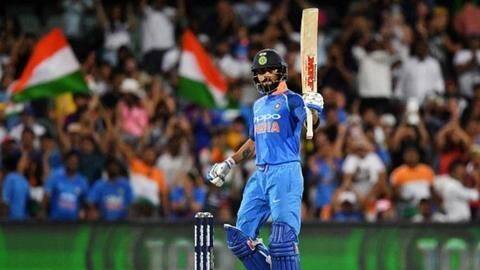 Three players have been named in the Grade A+ category.
Indian captain Virat Kohli, vice-captain Rohit Sharma and pacer Jasprit Bumrah are the players in this category.
They will be getting Rs. 7 crore.
Meanwhile, Grade A will see players get Rs. 5 crore.
11 players have been named in this category which includes star players such as Mohammed Shami and Shikhar Dhawan.
Information
What about Grade B and Grade C?
Five players have been named in the Grade B category. These players will get Rs. 3 crore each. Another eight players have been handed Grade C contracts. These players will get Rs. 1 crore each.
Details
Complete details about central contracts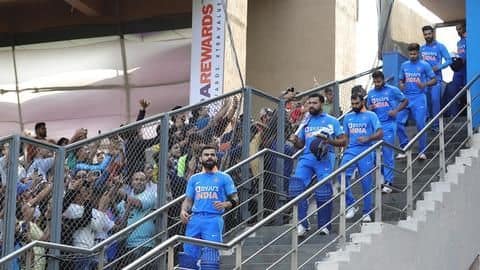 Grade A+: Virat Kohli, Rohit Sharma and Jasprit Bumrah.
Grade A: Ravichandran Ashwin, Ravindra Jadeja, Bhuvneshwar Kumar, Cheteshwar Pujara, Ajinkya Rahane, KL Rahul, Shikhar Dhawan, Mohammed Shami, Ishant Sharma, Kuldeep Yadav, Rishabh Pant.
Grade B: Wriddhiman Saha, Umesh Yadav, Yuzvendra Chahal, Hardik Pandya, Mayank Agarwal.
Grade C: Kedar Jadhav, Navdeep Saini, Deepak Chahar, Manish Pandey, Hanuma Vihari, Shardul Thakur, Shreyas Iyer, Washington Sundar.
Dhoni
There's no clarity regarding MS Dhoni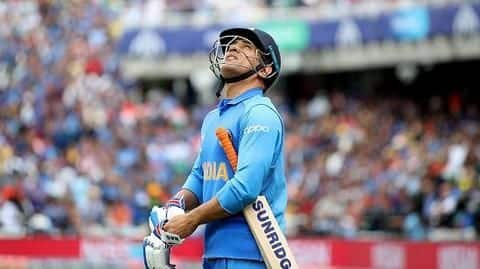 Former Indian skipper Dhoni hasn't given any date on his international return.
The player hasn't been involved with the game in any capacity.
With the ICC World T20 being held this year, there is no clarity over his participation.
Now with him being absent from the contract list, one could see him announce his retirement from the game this year itself.
WT20
Dhoni has an outside chance of World T20 participation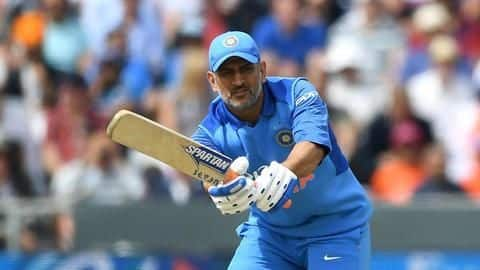 Dhoni's omission from the list is an indicator that the legendary captain's days as an India cricketer are numbered.
Recently, head coach Ravi Shastri told India Today, Dhoni has an outside chance of participating in the ICC T20 World Cup.
Shastri said Dhoni's performance in the Indian Premier League (IPL) 2020 season and other selection dynamics could play a role.
IPL
Dhoni intends to play until IPL 2021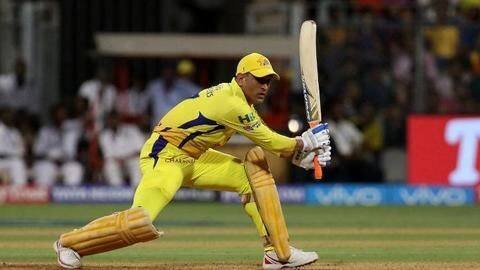 In the meantime, a Chennai Super Kings (CSK) official previously stated that Dhoni had no intention to hang up his boots as of now and intends to play until IPL 2021.
"There will be a big auction before the 2021 IPL and Dhoni has already told us that he will play the tournament," the CSK official had quoted to Times of India.