Sports
Paes replies to Bhupathi's emotional post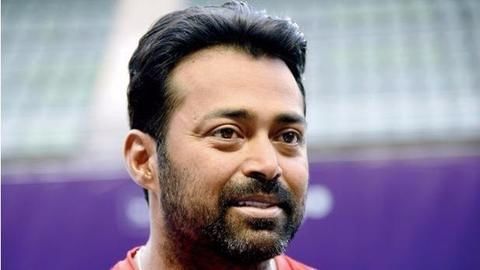 Indian tennis star Leander Paes posted a three-point statement in reply to Mahesh Bhupathi's post and said that his conduct was unbecoming of a Davis Cup captain.
He also said that he felt disrespected over the selection of the Davis Cup squad for the Uzbekistan tie.
Paes also said that he is ready to give detailed rebuttal to Mahesh's post on Facebook.
In context:
Mahesh Bhupathi - Leander Paes face-off
History

Why doesn't India's most successful doubles pair get along?
Mahesh Bhupathi and Leander Paes have a career record of 303-103 in doubles event and are considered as India's best men's doubles pair till now.
However, things changed after the duo lost in the 2006 Asian Games. Paes had allegedly questioned Bhupathi's commitment, which led to the split.
While they played for India at the 2008 Olympics, the duo parted ways in 2012.
Bhupathi appointed India's Davis Cup team captain

In December 2016, Mahesh Bhupathi was appointed as the non-playing captain of India's Davis Cup team. Leander Paes has been part of the team since 1990. Speculations arose about how the two would deal with their personal issues while in the same team.
Love Sports news?


Stay updated with the latest happenings.
April 2017

Paes dropped from Davis Cup team; questions selection method
Ahead of India's Asia/Oceania Group I round two tie against Uzbekistan, India's doubles specialist Leander Paes was dropped from the team and was replaced with Rohan Bopanna.
After being dropped, Paes questioned the selection criteria, saying that whatever the criteria was, it should be stuck by.
What did Paes have to say?

"At one time, it is based on rankings, the other time it is not based on ranking, it is based on likes and personal preferences. Then it is not personal preferences, it is based on who plays deuce court and ad court."
09 Apr 2017

Bhupathi-Paes fight gets ugly after Whatsapp chats leak
Mahesh Bhupathi took to Facebook to respond to the leaked Whatsapp conversation between him and Paes. In the chats, Bhupathi has told Paes that the doubles combination was undecided, but Bopanna would be a better choice for Bengaluru conditions.
In his post, Bhupathi said that he was a fan of Paes, but the later never walked the talk when it came to disciplinary issues.
Paes leaving was nail in the coffin: Bhupathi

In his post, Bhupathi also stated that Leander Paes leaving Bengaluru in middle of the India-Uzbekistan tie was the final nail in the coffin. He said that if Paes does not like his way of working, he should not come in his way.
Love Sports news?


Stay updated with the latest happenings.
10 Apr 2017

Paes replies to Bhupathi's emotional post