Sports
US, Mexico, Canada announce joint-bid for 2026 FIFA World Cup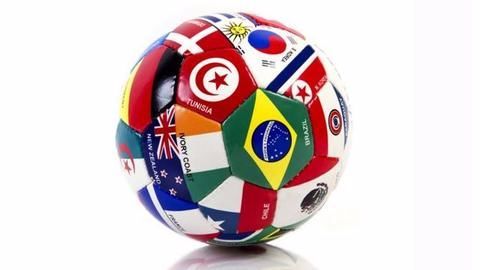 The United States of America, Mexico and Canada have announced their intention to put a joint bid to co-host the 2026 FIFA World Cup.
If successful, it will be the first time that the tournament will be hosted by three different nations.
According to the proposal, 60 matches will be held in the US, while Canada and Mexico will host 10 each.
In context:
Fight to host the 2026 FIFA World Cup
Details

2026 FIFA World Cup
The 2026 FIFA World Cup will be the 23rd edition of the tournament and will be a first to feature 48 football teams from around the world.
The tournament will feature three groups of 16 teams in the proposed format.
While the bidding process for hosting the event has already begun, the host will be announced in 2020.
11 Apr 2017

US, Mexico, Canada announce joint-bid for 2026 FIFA World Cup
Love Sports news?


Stay updated with the latest happenings.
Mexico looking to host third World Cup?

Putting on the bid to host the football extravaganza in 2026, Mexico is aiming to become the first nation to host the World Cup for the third time. It had earlier hosted the event in 1970 and 1986. The US hosted the 1994 World Cup.
Details

Trump supportive of co-hosting games with Mexico?
President of the US Soccer Federation, Sunil Gulati, said that President Trump was supportive of the bid amid news of building wall on Mexico border.
Gulati said, "When we come together as one- as we will for 2026, there is no question the United States, Mexico and Canada will deliver an experience that will celebrate the game and serve players, supporters and partners alike."
Details

New bidding process for selection of hosts?
In May last year, Federation Internationale de Football Association (FIFA) introduced a new system to select the host for the world cup.
According to the new process, after putting the bids, the nations will be short listed based on eligibility of confederations to bid and then a vote will be cast by the 209 member nations of the FIFA.
Other interested host bids?

Apart from the US, Mexico and Canada,

Colombia

has shown its interest in hosting the 2026 World Cup. Australia and

New Zealand

have also shown interest in co-hosting the event.