Sports
Golf: Tiger Woods undergoes another back surgery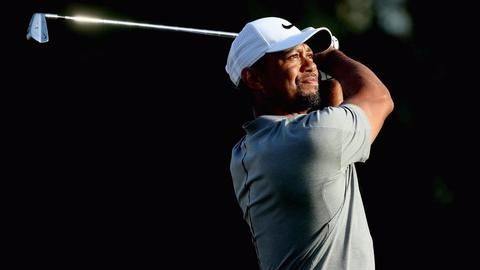 Former world No. 1 professional golfer Tiger Woods has undergone his fourth back surgery and will be on the sideline for a period of six months.
The 41-year old has been advised complete rest for several weeks.
It is Woods' third surgery in less than 19 months.
He will now have to miss the US open, Open Championship and US PGA.
In context:
Tiger Woods's battle with injuries!
History

Tiger Woods's injuries and surgeries in the past
Since 1994, Tiger Woods has undergone several surgeries for various injuries.
His first major surgery was in 2002, when a benign-cyst was removed from his knee. In 2007, he ruptured the anterior cruciate ligament in his left knee.
He had a knee surgery in 2008, a neck injury in 2010, injury to left Achilles tendon in 2012 and back surgeries in 2014 and 2015.
December 2016

Woods return after a 17-months long gap
Tiger Woods returned to action after a gap of 17-months after undergoing a third surgery on his lower back. It was his third back surgery in less than two years.
He participated in the Hero World Challenge in December, where he finished 15th in 17-man field.
Woods, currently ranked 788 in the world, also participated in the US PGA Tour in January.
Love Sports news?


Stay updated with the latest happenings.
Tiger Woods withdraws from Dubai Desert Classic

In February 2017, Tiger Woods withdrew from the Dubai Desert Classic before playing the second round due to back spasm. He has been inactive since then.
21 Apr 2017

Golf: Tiger Woods undergoes another back surgery
Tiger looking forward to living without the pain

After the surgery, Woods said, "I look forward living without the pain I have been battling. And to getting back to a normal life, playing with my kids and competing in professional golf. The surgery went well, and I'm optimistic this will relieve my pain."
18 Jul 2017

Tiger Woods no longer in top 1000 rank
Former world number one golfer Tiger Woods has slipped out of the top 1000 rankings of golfers in the world for the first time in his professional career.
According to the latest rankings, the 41-year old is ranked at 1005th, the worst in his career.
Woods has been missing out on tournaments in the last two years due to his injury.