Sports
Neymar to stand trial in a corruption case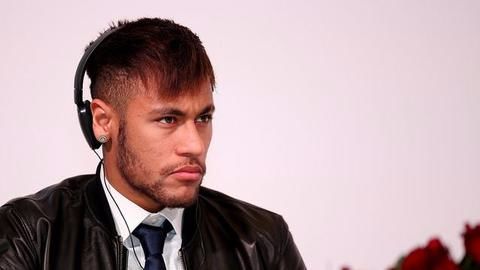 Brazilian footballer Neymar is all set to face trial over the charges of corruption during his transfer to Barcelona in 2013.
Along with Neymar, his parents, former Santos president Odilio Rodrigues and current and former Barcelona presidents Josep Maria Bartomeu and Sandro Rosell will be the defendants in the trial.
However, Neymar has been cleared of the fraud charges by the Spanish High Court.
In context:
Neymar's controversial transfer in 2013
2013

Neymar moves from Santos to Barca
Brazilian football star Neymar moved to the Spanish giant Barcelona from Santos in a deal worth $64m in 2013.
However, Barcelona later admitted that the transfer fees paid were much more and it is estimated to be around $96.6m.
Adding to that, there were legal fees of $136.8m, tax fees of $15.1m, and other costs which took the total amount to $313 million.
Details

Neymar, Barcelona charged with tax fraud
After irregularities were found in the amount shown in the transfer document of Neymar and the actual amount, prosecutor office of Madrid began investigation in the case.
Following this, Neymar, Barcelona FC and the club's then vice-president Josep Maria Bartomeu were charged with tax fraud.
In 2016, Neymar and Barcelona were found guilty and were asked to pay €45.9m and €5.5m fine respectively.
Love Sports news?


Stay updated with the latest happenings.
DIS files a complaint of fraud against Neymar

Brazil's investment company, DIS, which had 40% of the rights to Neymar when he was at Santos, has filed a complaint of fraud. They claimed that they had received 40% of the claimed transfer money and not the real amount.
05 May 2017

Neymar to stand trial in a corruption case
Jail term unlikely for Neymar

While DIS has sought a five year jail sentence for Neymar and his parents, it is unlikely that the footballer will get any jail-term.