Sports
Lalit Modi's latest leaks target MS Dhoni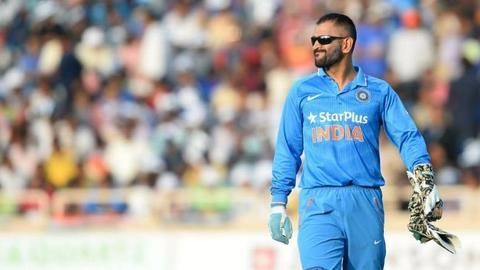 Lalit Modi, the former IPL chairman, is back with attacking N Srinivasan.
In his latest expose, Lalit Modi leaked the details of MS Dhoni's employment terms with India Cements, a company owned by Srinivasan, the former BCCI President.
Sharing the employment contract India Cements offered to Dhoni, he questioned, "Why Dhoni earning 100s of crores a year agreed to be Srinivasan's employee?"
In context:
MS Dhoni's controversial link to India Cements
Background

Dhoni's association with India Cements and CSK
Former Indian captain MS Dhoni was part of the now suspended IPL team Chennai Super Kings (CSK) from 2008 to 2015.
CSK is owned by India Cements which in turn is headed by the former BCCI President N Srinivasan.
In Feb 2013, Dhoni was appointed as the Vice-President of India Cements raising a lot of eye brows for a possible "conflict of interest".
Details

IPL spot-fixing controversy
The 2013 IPL spot-fixing scandal was a turning point for reforms in Indian cricket administration.
During this, three cricketers were accused of fixing, while Srinivasan's son-in-law Gurunath Meiyappan, Rajasthan Royals co-owner Raj Kundra, were found guilty of betting.
In the aftermath, Srinivasan was sacked from BCCI Presidency by Supreme Court who pointed the conflict of interest of owning an IPL team while heading BCCI.
Love Sports news?


Stay updated with the latest happenings.
SC slams Dhoni over 'dual role'

Supreme Court, in Nov 2014, had remarked that Dhoni's "dual role" as the CSK captain and the vice-president of India Cements was a "matter of concern". The former captain's silence throughout the spot-fixing saga earned him a lot of criticism.
09 May 2017

Lalit Modi's latest leaks target MS Dhoni
Modi's post on MSD employment contract

Lalit Modi posted, "It seems only in India contempt after contempt continues by the old guards of BCCI (referring to Srinivasan)..Most puzzling is this employment contract of MSD -Why? he earns 100s of crores a year will he agree to be SRINI's employee."
09 May 2017

Contract details revealed by Lalit Modi
The leaked contract between Dhoni and India Cements claims that Dhoni was appointed as the VP, Marketing of India Cements on 29 July, 2012.
It suggests that Dhoni's offer had a basic pay of Rs. 43,000 per month and a Dearness Allowance of Rs. 21,970.
Dhoni, currently playing for Rising Pune Supergiant, is likely to don CSK colours once the IPL suspension is revoked.