Sports
Kanpur- Three arrested over alleged IPL betting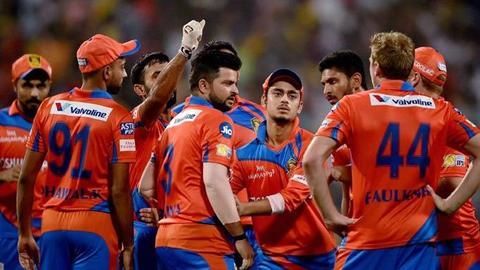 Kanpur police arrested three individuals over involvement in betting on the Indian Premier League match between Gujarat Lions and Delhi Daredevils on 10 May.
Two of the accused, Nayan Shah and Vikas Chauhan, were arrested from the same hotel where the two teams were staying. The third, Ramesh Kumar, was arrested from the Green Park stadium.
Ramesh works as a sub-contractor for the stadium.
In context:
Betting clouds over 2017 IPL?
20 Apr 2017

Police bust betting racket in Hyderabad
Hyderabad Police arrested 21 people and seized Rs 13.3 lakh after they busted four rackets allegedly involved in betting on the ongoing IPL matches.
The police raided four different places in Hyderabad and recovered 32 cell phones, two laptops, an LED monitor, an iPad and five notebooks, reportedly used by the bookies.
This was the second successful raid in the city in 10 days.
12 May 2017

Kanpur- Three arrested over alleged IPL betting
Love Sports news?


Stay updated with the latest happenings.
Possible involvement of two Gujarat Lions players?

Senior Superintendent of Police, Kanpur said that it was possible that two Gujarat players are involved in the alleged betting racket. He said that both the players were under the scanner.
Details

Bookies attempted to tamper the Kanpur pitch?
A source from the BCCI claimed that Ramesh Kumar, one of the accused, promised the bookies that he had contacts with the groundsmen and could ask them to pour more water on the pitch to dabble with the playing conditions, resulting into a low scoring match.
However, that did not happen and match turned out to be a high-scoring affair.
Ajmer based bookie on the run

The police have said that Shah, Chauhan and Kumar were following instructions from an Ajmer based bookie, Bunty, who told the trio to do anything possible to stop Gujarat from scoring. A team of policemen has been sent to Ajmer to nab Bunty.