Sports
Ashes series in doubt over pay dispute, says David Warner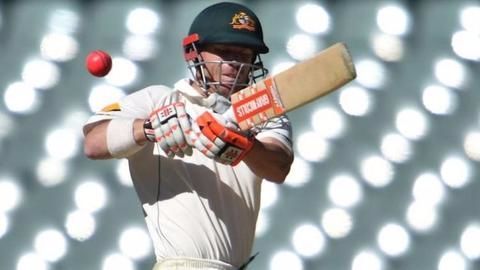 Star Australian batsman and team vice-captain David Warner said that the players are prepared to skip the upcoming home Ashes series over the ongoing pay dispute between Australia's cricket board and the players.
He also said that "if Cricket Australia maintained its hard-line stance and if we don't have contracts we are going to have to find some cricket to play somewhere else."
In context:
An Ashes series without star Aussie cricketers?
Details

What is the dispute about?
The dispute between Cricket Australia (CA) and its cricketers is centered around the cricket board's desire to move away from the existing 20-year-old revenue sharing model.
Australian Cricketer's Association (ACA) which represents the players rejected the board's new pay proposal calling it "a win for cricket administrators but a loss for cricket".
In response CA threatened the players with unemployment.
While revenue sharing model pays 26% of cricket revenue back to cricketers, CA instead wants to have player-payment pool of Aus$ 419 million over next five years (2017-2022).
CA argues that "while it spends 70 cents of every dollar earned on national team, having to share revenue from every single investment with a group which already takes huge share of pie, inhibits cricket's growth."
Love Sports news?


Stay updated with the latest happenings.
13 May 2017

Agree or face unemployment, CA issues ultimatum
After the rejection of new payment structure by Australian cricketers, CA threatened the ACA that they need to fall in line and accept the terms offered by the board or the players would go unpaid after the expiry of current MoU on 30 June.
This invoked prompt response with Aussie players taking to Twitter supporting ACA's position with the #fairshare.
Players hint at boycotting the Ashes

Players hinted at boycotting the Ashes set to begin on 26 Nov. Mitchell Star tweeted, "Makes for an interesting men's and women's ashes #fairshare" and Shane Watson echoed the sentiment, "Well said @mstarc56. It will be an interesting game of cricket without any players. #fairshare."
15 May 2017

Ashes series in doubt over pay dispute, says David Warner
"We wont's buckle, going to stick together", Warner

David Warner said that fair share and the revenue-model is what they want and the players "won't buckle at all and are just going to stick together."