Sports
English Football Association approves retrospective bans for diving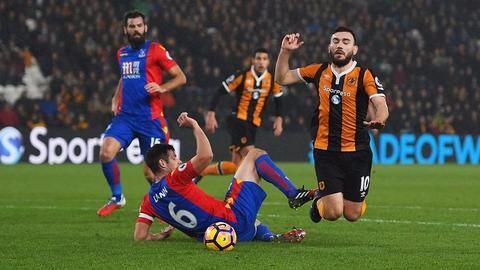 Football players who dive or fake injury in English football will stand to face retrospective ban of at least two matches from next season.
England's Football Association (FA), at its annual general meeting, approved the new rule which is based on a law being used in Scottish football.
In cases of suspected simulation, video footage will be reviewed to arrive at the decision.
In context:
New law for cheaters in English football
Diving in English football

Diving has been an issue in football for very long and the current PL season had some notable cases of diving. This includes Robert Snodgrass's dive to get penalty for Hull against Crystal Palace, and other incidents involving Dele Alli, Marcus Rashford, and Leroy Sane.
19 May 2017

English Football Association approves retrospective bans for diving
Love Sports news?


Stay updated with the latest happenings.
Details

What can lead to the ban under new rule?
According to FA the new offence of diving or simulation is understood as "successful deception of a match official".
Players will be punished under the new rule in incidents where they deceive referees by "diving to win a penalty or get an opponent sent off through either a direct red card or two yellow cards."
A three-member panel will review the incident.
Who is on the panel?

The review panel will have a former player, former manager and a former referee who will watch the video footage of suspected diving incident independently. If they unanimously believe that the player deceived a referee, a two-match ban is handed to the player.
19 May 2017

Sam Allardyce calls the retrospective diving ban "utter rubbish"
Crystal Palace manager Sam Allardyce called the FA's new rule of retrospective ban on diving "utter rubbish".
The former England manager said, "well it is utter rubbish because what about the lad that gets booked that didn't dive? What are you going to do with that? Are they going to say, 'oh that's unlucky, next time we will try and get that right?"