All you want to know about the ICC Champions Trophy!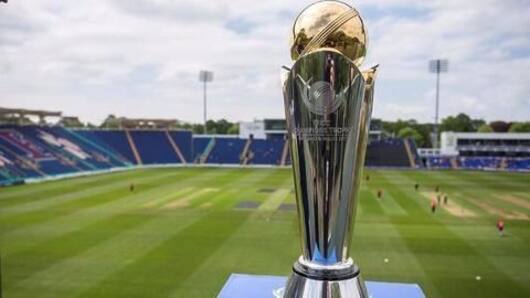 The 2017 ICC Champions Trophy is just around the corner.
From the first of June, top eight teams will fight against each other in the eighth edition of the tournament to become the champion of the champions.
Let's have a look at the lesser known events in the last seven seasons of the tournament.
In context
Lesser know facts about the ICC Champions Trophy
History
Started in 1998 as ICC KnockOut Trophy
International Cricket Council (ICC) started a world tournament in 1998 which was named the ICC KnockOut Trophy.
After the first two editions of the tournament, it was renamed as the ICC Champions Trophy in 2002.
The tournament was held every two years until 2009, when it was organized after three years. Since then the tournament is being held after every four years.
South Africa and New Zealand's only ICC Trophy
The ICC Champions Trophy is the only ICC tournament won by South Africa and New Zealand. While South Africa won the inaugural edition of the tournament in 1998, New Zealand defeated India in 2000 to lift their first ICC Trophy.
Love Sports news?
Stay updated with the latest happenings.
Notify Me
2002
Two finals and two champions
The 2002 ICC Champions Trophy is the only edition which didn't have a single winner.
Sri Lanka and India were declared as co-champions and the trophy was shared between the two nations as both the finals were washed out due to heavy rains.
It is the only instance in the tournament that both the finalists were champions and there was no runner-up.
Only ICC tournament where Pakistan have beaten India
Pakistan have been successful in defeating India in the Champions Trophy twice, once in 2004 and later in 2009. These are the only two instances when India have lost to Pakistan in an ICC event.
Australia
Only team to successfully defend the title
Australia have a rather interesting run in the ICC Champions Trophy.
After not making into the finals of the tournament for the first four editions, Australia went on to win the trophy in 2006 and 2009, becoming the only nation to successfully defend their title.
The five time World Cup winners did not make it past the group stage in 2013 edition.