Sports
Maria Sharapova's Wimbledon qualification matches to be broadcast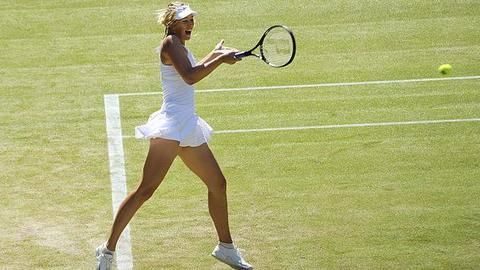 This season's Wimbledon qualifying tournament featuring former champion Maria Sharapova will be televised across Europe for the first time.
Sports broadcaster Eurosport which struck a deal with Wimbledon organizers, for the rights of 2-week grass-court event, will also livestream the qualifiers.
Snubbed by the French Open with a wild card entry denial, Sharapova will seek to enter the Wimbledon through qualification.
In context:
First ever televised Wimbledon qualifiers, thanks to Sharapova?
Background

Sharapova's return from doping ban
Maria Sharapova, former world no 1 and five time grand slam champion, was handed a 2-year suspension after being tested positive for drug meldonium at 2016 Australian open.
The ban was reduced to 15 months after it was ruled that the Russian player had "less than significant fault" in the case.
She returned to tennis this April when she competed at the Stuttgart open.
Sharapova's reaction to French Open wild card denial

After being denied a wild-card entry at the French Open, Sharapova said, "If this is what it takes to rise up again, then I am in it all the way, everyday. No words, games, or actions will ever stop me from reaching my own dreams."
Love Sports news?


Stay updated with the latest happenings.
30 May 2017

Maria Sharapova's Wimbledon qualification matches to be broadcast
Qualifying events to be ticketed for the first time
30 May 2017

Good response from live coverage of last two slams
Eurosport CEO Peter Hutton said that the feedback from live coverage of the qualifying tournaments for this year's Australian Open and French Open was terrific and hoped the same for Wimbledon.
Referring to Sharapova's participation he said, "There is likely to be some high-profile players taking part in the Wimbledon, so we are expecting huge interest in our coverage."
Timing a coincidence?

When asked if the changes which included the livestreaming and ticketing of the qualifying events were made considering Maria Sharapova's participation, the Wimbledon organizers said, "I know it does seem very convenient timing but it is actually unrelated...it's an ongoing process."