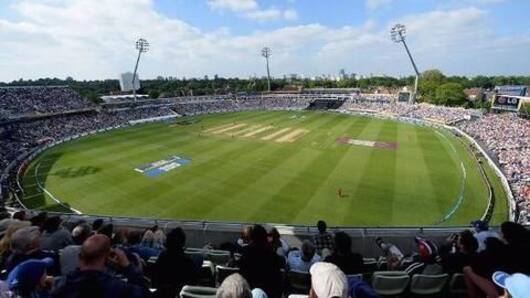 What have been the technological innovations in cricket?
Over the years, the world of cricket has seen some awesome technological innovations.
Snickometer, Decision Review System (DRS), hawk eye, stump camera, hot spot, LED bails and speed gun are some of the innovations that have helped transform the game completely and have also made cricket more entertaining for the audience.
Let us have a look at these technologies in detail.
'Smart bats' for 2017 Champions Trophy?
In a move to enhance cricketing experience and analyze the performance of a batsman, International Cricket Council (ICC) announced the use of 'chip-embedded' bats for the upcoming 2017 Champions Trophy.
The chips will store bat movements, preferred shots and images. This data can then be accessed on a computer and will be used by batsmen and coaches to find-out any flaws in batting technique.
The stump camera
Stump camera was used by BBC in the early 1990s. However, with more advancements, the quality of the video has improved a lot. The small camera installed within the stumps gives a unique view on action replays when a batsman gets bowled.
Love Sports news?
Stay updated with the latest happenings.
Yes, notify Me
A second life to the batsman?
The Umpire Decision Review System (UDRS) came into effect after there was a rise in the number of wrong decisions given by the umpires.
First used in 2008, the UDRS gives power to the batsmen or the on-field players to challenge the decision of the umpire.
Innovations have been made in the technology to make it more friendly for the players.
Hawk-Eye, Hot Spot and Snickometer
In order to review the decision of the on-field umpire, the third umpire uses technologies like hawk eye, hot spot and snickometer.
Hawk eye is used to track the ball movement in order to see if it would hit the stumps in case of an LBW.
Snickometer, hot spot and ultra-edge are useful in finding if the ball has hit the bat or not.
'Magic mic'
With the rising popularity of the T20 cricket and that of 'personality cricketers', the players are now given access to microphones during the play. The commentators speak to the players giving the fans a completely new insight to the game.