Champions Trophy: Rains keep Australia, New Zealand and Bangladesh hanging
Sports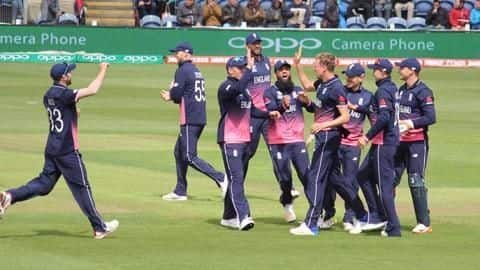 After four Group A matches of the 2017 ICC Champions Trophy, only England have successfully managed to win two games and enter the semi-finals.
The fate of the other three teams of Group A; Australia, Bangladesh and New Zealand is still hanging.
Let us have a look at various scenarios in which these three teams can make it to the semi-finals.
Information
How are the teams placed on the points table?
With two wins, England are on top of the points table. After two abandoned matches, Australia stand second on the points table. Bangladesh and New Zealand are on third and fourth position respectively, after one loss and one no-result match.
Australia
The team with the least fortune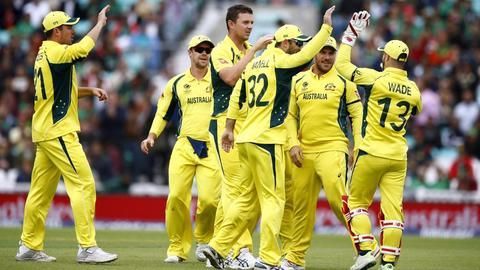 To confirm their place in the semis, Australia must register a victory against England in their next clash. This will take them to the final four, no matter what.
However, if Australia lose, they will have to make sure that they lose by 20 runs or less so that an abandoned match between Bangladesh-New Zealand does not affect them.
Information
What if Australia's third game is washed-out too?
In such a case, all the eyes will be on the winner of the Bangladesh versus New Zealand match. For any of the two teams to qualify they will need to surpass Australia's net run rate of zero.
Bangladesh
The under-dogs of Group A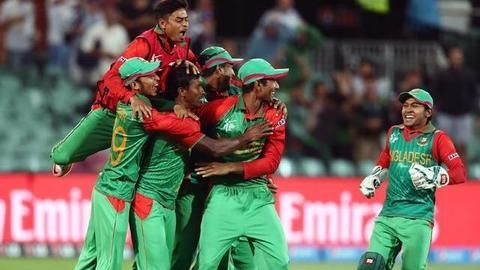 In order to qualify for the semis, Bangladesh will have to beat New Zealand and hope that Australia lose to England.
In other case, Bangladesh will move to next round if Bangladesh-NZ match ends in a tie or gets washed out and Australia lose to England by 21 runs or more.
However, if Bangladesh loses to NZ, they are out of the tournament.
New Zealand
The team with the least chance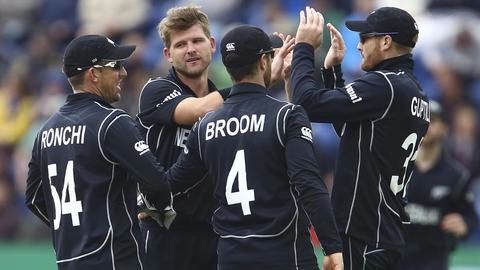 Like Bangladesh, New Zealand's fortune is dependent on the result of Australia-England clash.
However, if Australia-England match gets washed out, NZ will have to defeat Bangladesh by 90 runs or more, or should have at least 12 overs in hand while chasing.
If NZ lose to Bangladesh or the game is washed-out, NZ will be eliminated.