What will happen if rain plays a spoilsport in semis?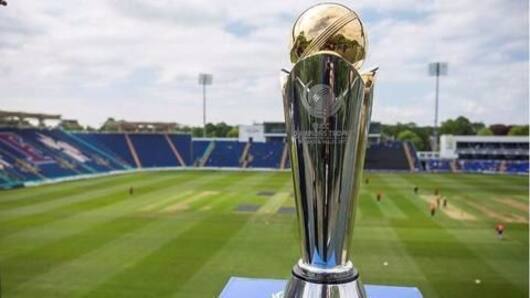 The semi-finals of the 2017 ICC Champions Trophy are scheduled to be played today and tomorrow.
The rains in England have led to abandoning of two matches and interruptions in several others till now.
With no reserve days for the semi-final matches, what will happen if rain plays a spoilsport in these matches? Let us have a look.
In context
ICC 2017 Champions Trophy: Semi-finals!
Who will play the semis?
In the first semi-final of the tournament, hosts England will be up against Pakistan on 14th June, while defending champions India will play Bangladesh in the second semi-finals on 15th June.
Scenario one
What if rain washes out both the games?
If England's weather decides to play a spoil-sport and the rain washes out any game of the semi-finals, the team which ended up on top of their group will automatically go to the finals.
This means, if the games are washed out, England and India, the top teams from Group A and B respectively will advance to the finals of the tournament.
Love Sports news?
Stay updated with the latest happenings.
Notify Me
Scenario two
What if the matches are tied?
International Cricket Council has drafted new rules for the knockout games in the ICC tournaments.
According to the new rules, if the scores in the knockout game are tied, a 'Super Over' will be played to decide the winner.
Although we have seen super overs in India Premier League and T20 Internationals, no ODI match has gone to a 'Super Over' till now.
What if match is tied and rains show up?
If a Super Over cannot be contested due to weather conditions after the scores are tied, the team placed on top of the group, will advance to the finals, which is scheduled to be played on 18 June.