Olympics deal cut short: No more of 'I'm Lovin' it'?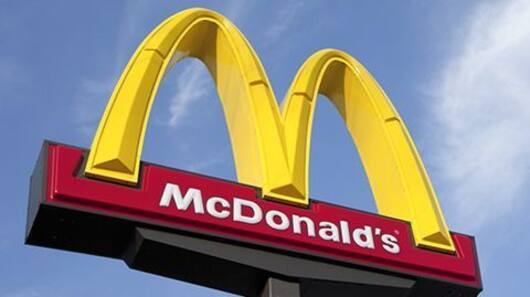 Yes, it's true! McDonald's is calling it quits with the International Olympics Committee (IOC).
The tryst which began in 1976 will see an exit, cutting the sponsorship deal around three years early.
Reportedly, it's been a mutual decision by both McDonald's and IOC as the former needs to focus on different business priorities.
In context
McDonald's ends its tryst with International Olympics Committee
Deal
Why did the tie-breaker come early?
The cynosure behind this major decision comes in the wake of the fast food restaurant chain trying to shift its business priorities.
It has also been speculated that McDonald's has been trying to cut down on costs but at the same time, provide quality food for its consumers, which has resulted in rock bottom sales.
Intense competition has eaten into the sales figures.
The combo ends: Major highlights
Had McDonald's tie-up with the International Olympics Committee continued, it would have helped in saving millions of dollars. Although the partnership is being discontinued, McDonald's will continue as a domestic sponsor in the Winter Olympics at Pyeongchang.
Love Sports news?
Stay updated with the latest happenings.
Notify Me
Rain check
Next alternative: How will IOC cope?
The International Olympics Committee (IOC) is apparently in talks with Intel Corporation and is expected to announce a global deal. However, the same could not be confirmed by the latter.
Although the Intel deal is in speculation, the IOC has made it clear it would review its decision and take time to find a suitable partnership and replacement for McDonald's.
Conclusion
41-year long association ends abruptly: Key take-aways
A closer look at the abrupt end of the business giants will reinforce the message that exclusive Olympics sponsorship deals does not have a larger marketing influence.
For instance, the dynamics of the television audience as well as that of the social media for the games could be a real reason for the decreasing value of sponsors' advertisements.
22 Jun 2017
After McDonald's, Intel is IOC's new partner
Intel has replaced McDonald's as the International Olympic Committee partner, a week after the former deal ended.
The announcement was made at an event in New York, where IOC President Thomas Bach and Intel CEO Brian Krzanich were present.
Intel will now be IOC's partner for 2018 PyeongChang Winter Olympic Games, the 2020 Tokyo Games, the 2022 Beijing Winter Games and the 2024 Olympics.