What made Kumble resign as Indian cricket team coach?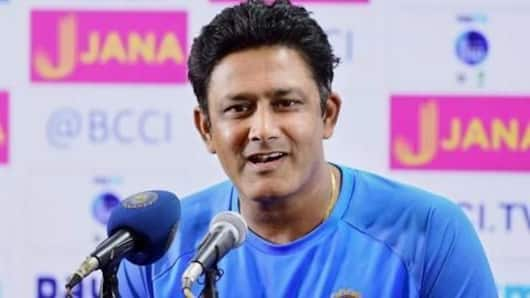 On 20th June, Anil Kumble resigned as the coach of the Indian cricket team, as the team flew to West Indies for an upcoming series.
Later at night, Kumble put out a statement saying that he quit after he was informed that skipper Virat Kohli had 'reservations' about his method of coaching.
Here are some possible reasons of rift between Kumble and Kohli.
In context
What made Kumble leave the coach job?
Kumble's behavior?
Players disliked that Kumble was strict
Reportedly, Virat Kohli and many other players of the team didn't get along with Kumble's strict disciplinarian behavior and his insistence of proving fitness before selection in the playing XI.
The players also had issues with how Kumble would behave as a 'headmaster' and that he would be in control of their diet and exercise regimes.
Players selection
Kohli had issues with Kumble's interference on team selection
Differences started to come up during India's tour to West Indies last year, when Kumble preferred Cheteshwar Pujara ahead of Rohit Sharma, who was Kohli's favorite.
The same continued when Kumble insisted on including bowler Kuldeep Yadav in the last test against Australia this year at Dharamsala.
Kuldeep was included in the playing XI in place of injured Kohli.
Love Sports news?
Stay updated with the latest happenings.
Notify Me
Favoritism?
Kohli wanted Ravi Shastri as India coach
Reports suggest that Kohli had wanted Ravi Shastri to be coach of Indian team last year, a demand which he put this year too.
Before leaving for the 2017 ICC Champions Trophy in England, Kohli had batted for Shastri to be the next coach of the Indian team.
Kohli has been fond of Shastri ever since his stint as team director.
Did Kohli have an issue with the selection process?
Reportedly, Kohli was not so pleased on Kumble getting preference over Shastri last year during coach's selection. There were reports suggesting that the selection committee comprising of Sourav Ganguly, Sachin Tendulkar and VVS Laxman gave preference to Kumble as he was their ex-teammate.
Captain first?
Does Indian cricket always want a silent coach?
Strict discipline of players have always irked the Indian cricket team members and it is the coach who has been the victim in the end.
Gary Kirsten and John Wright were one of the few coaches Indian players like, because they liked to work from behind and let players do what they wanted, unlike Greg Chappell, who was known as a strict coach.