Telangana cricketer set to represent US women's cricket team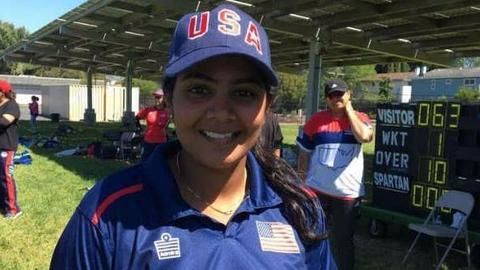 Sindhuja Reddy is all set to represent the United States women's cricket team as an opening batswoman and wicket-keeper.
The 26-year old was residing in Telangana before moving to the US after marriage.
She completed her engineering and MBA from Hyderabad. She has previously captained the Under-19 cricket team of Hyderabad and was also a part of Ranji women's team.
In context
Indian cricketer in US team
About
Who is Sindhuja Reddy?
Sindhuja is a taleneted cricketer who belongs to Amangal village in Nalgonda district. She used to play cricket while she was in India.
After moving to US, she re-launched her cricketing career and started playing for the local clubs.
She impressed the selectors of US national women's cricket team with her batting skills and was selected to be a part of the national team.
Sindhuja hoping to play in ICC World Cup in 2020
Sindhuja will be a part of the US women's national cricket team and will play in the upcoming World Twenty20 Qualifiers in Scotland. She hopes to win the qualifiers and play in the 2020 Women's Cricket World Cup.