Sports
Footage shows Venus Williams not at fault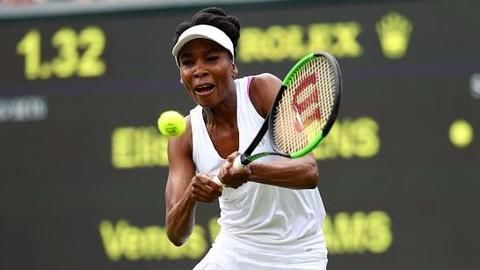 In a recently acquired surveillance video by the Florida police, it has come to light that Venus Williams entered the intersection 'lawfully' before her car was involved in a crash leading to death of a 78-year old man.
The video footage of 9th June also shows that her car was hit by another car, which later resulted in a crash with the third car.
In context:
Venus Williams's involvement in the fatal car crash
Background

Police blame Venus for the fatal car crash
Venus Williams was found at fault in a car crash in Florida on 9th June, while she was trying to drive through an intersection, but slowed down due to traffic.
This led to another car bumping into the passenger side of her car, killing the driver's husband Jerome Barson, on 22 June due to internal bleeding, a fractured spine and internal organ damage.
Lawsuit against Venus Williams

An auto negligence lawsuit was filed against Venus Williams by the estate of the man who died in the car crash, asking for monetary damages and a jury trial.
Love Sports news?


Stay updated with the latest happenings.
08 Jul 2017

Footage shows Venus Williams not at fault
Details

What did the police say on new evidence?
In a statement, the police said, "It has been determined the vehicle driven by Venus Williams lawfully entered the intersection on a circular green traffic signal, and attempted to travel north through the intersection to Ballenisles Drive."
They added, "She (Williams) then continued north, in accordance with state law, before another car collided with her vehicle"