Sports
Do you know these amazing cricket records?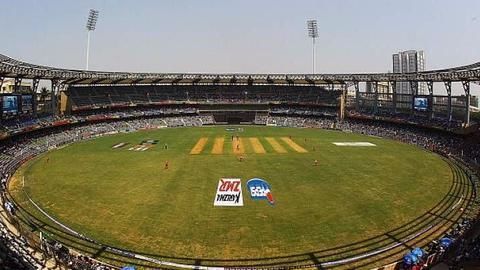 Cricket has been in existence for more than 170 years. And in this period, various peculiar things have happened.
Several new records have been made, while many have been broken.
Everyone is aware of the popular records, while the lesser known have remained unnoticed by many.
We bring you a list of such lesser known but amazing records from the cricketing world.
In context:
Cricket records that will amaze you!
17 Jul 2017

Do you know these amazing cricket records?
Expensive over

A 77-run over
In Feb'90, Bert Vance deliberately conceded 77 runs in an over. It was all a part of Bert's plan to encourage batsmen to risk their wicket.
This bizarre over caused so much confusion that the umpire called off the proceedings only after five legitimate balls.
Vance bowled 22 balls, with several being full-tosses and the batsman Lee Germon hit most of them for boundaries.
Love Sports news?


Stay updated with the latest happenings.
Jayasuriya has more ODI wickets than Warne

We all know how good legendary cricketer Sanath Jayasuriya was with the ball. But what amazes most of the fans is that Jayasuriya was better than Australia's Shane Warne in picking wickets in ODIs. Jayasuriya (323) has 30 more ODI wickets than Warne (293).
Dangerous drops

Ishant Sharma's contribution against India
The highest test score of the trio, Michael Clarke, Brendon McCullum and Alastair Cook, has come against the Indian team.
Clarke, McCullum and Cook have scored 329*, 302 and 294 runs against India respectively.
However, what connects Ishant Sharma with all the three batsmen is that they all were dropped by the India pacer early in their innings. These missed catches proved really expensive.
More wickets than runs

BS Chandrashekhar and Chris Martin
India's Bhagwat Chandrashekhar and New Zealand's Chris Martin have a unique record to their names.
Chandrashekhar and Martin both have taken more wickets in tests than the number of runs they have scored.
Chandrashekhar has 242 wickets and 167 runs from 57 tests, while Martin has 233 wickets and just 123 runs to his name.
Wasim Akram's highest score better than Sachin Tendulkar

Sachin Tendulkar may have scored the most number of runs in international cricket. But Pakistan's Wasim Akram is ahead of him in terms of the highest score in tests. While Sachin's highest score is unbeaten 248 runs, Akram scored unbeaten 257 runs against Zimbabwe.
Love Sports news?


Stay updated with the latest happenings.
4200-plus wickets and almost 40,000 runs

In a first class career of 1,110 matches, Wilfred Rhodes picked up 4,204 wickets and scored 39,969 runs. He is the only batsman to have scored 1000 runs and picked up 100 wickets for a record 16 number of times in his career.