World
Turkey gets €3 Bn and EU membership promise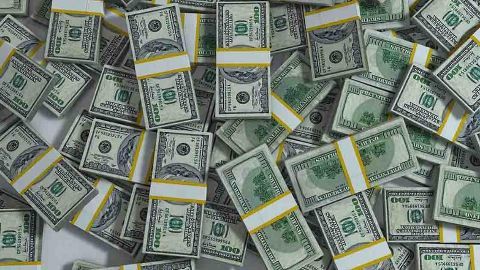 The European Union and Turkey agreed at a meeting on a "historic" 3 billion Euro ($3.2 billion) assistance deal to check the flood of Syrian refugees and other migrants into Europe.
EU president Donald Tusk said Ankara's proposition for membership of the EU will be initiated in return for its assistance in checking the 2.2 million Syrian refugees it receives from coming into Europe.
In context:
EU appeasing Turkey to tackle refugee crisis
Why is Turkey central to the migrant crisis?

Turkey is currently the main source of the 700,000 people who enter the EU each year. Hence, the EU is trying to woo it to put a stop to the overflow into its own borders.
16 Oct 2015

Turkey promised aid at EU Summit in Brussels
In the fourth EU summit this year in Brussels held to address the ongoing migrant crisis, EU tried to smoothen things with Turkey.
The European Council president Donald Tusk, who chaired the summit showed "cautious optimism" over the dealings that underwent at the summit.
It was believed that Turkey had been promised aid and reopening of its EU membership talks.
22 Oct 2015

Where will Turkey use the aid?
The aid given to Turkey would be used by it to "step up coast guard patrols and arrest more smugglers".
Moreover, Turkey is hoping to build six additional reception centers along its southern border with Syria to hold the refugees.
EU has also asked Turkey to update "its asylum system and give refugees more opportunities to work and go to school."
30 Nov 2015

Turkey gets €3 Bn and EU membership promise
8 Mar 2016

EU-Turkey migrant swap deal likely next week
The EU and Turkey say they have agreed the broad principles of a plan to ease the migration crisis.
Under the deal, the EU will return "irregular migrants" coming from Turkey into Greece.
For each migrant sent back, a migrant already in Turkey would be resettled in the EU.
Turkey would also get extra funding and hasten the progress on EU integration.
8 Mar 2016

UNHCR expresses concern over EU-Turkey deal
The United Nations refugee agency expressed concern about the deal between the European Union and Turkey over returning refugees from the EU to Turkey.
The UNHCR stated that such actions could significantly deteriorate the refugee crisis in the region.
UNHCR officials added that such a move constitutes a collective expulsion of foreigners, which is prohibited under international law.
19 Mar 2016

Turkey, EU strike a deal to tackle migrant crisis
Turkish and EU leaders acknowledged a "historic" agreement to check the huge flow of refugees to Europe, which will mean that migrants landing in Greece will be sent back to Turkey
However, leaders agreed that to accomplish this would be a "Herculean task".
Turkey secured a string of federal and economic concessions from the EU for becoming a barrier against asylum seekers from Syria.
21 Mar 2016

Migrants continue to arrive despite EU deal
Sources stated that despite the EU-Turkey deal to curb the flow of migrants, boats full of asylum seekers continued to arrive in Lesbos, Greece.
Witnesses said that by dawn, six hours into the new regime which began yesterday, more than a dozen rubber vessels had landed in Lesbos.
Over 800 people had made the crossing, insisting that they were willing to ignore the deal.
4 Apr 2016

Greece begins migrant deportation under EU plan
The first migrants have been placed on boats bound for Turkey for deportation under an agreement by the European Union to stem the flow of refugees into the region.
Under heavy security, the first 135 migrants were being escorted onto the boats by officers from the EU border protection agency, Frontex.
Over 4,000 migrants have been detained in Greece since the agreement was enforced.
8 Apr 2016

Second batch of migrants deported to Turkey
A second wave of migrants has been sent back from Greece to Turkey as part of an EU deal to reduce the number of refugees reaching Europe.
Buses brought groups of migrants to ports in the Greek islands, where they were escorted onto a boat by police.
This is the second wave of migrants after the first group of mostly Pakistanis who were deported.
10 Apr 2016

First migrants drown since EU-Turkey deal
Five migrants drowned when their boats capsized off the Greek island of Samos, the first deaths in the Aegean Sea since the controversial EU-Turkey migrant deal.
A Greek coastguard spokeswoman said "Five people were saved but another five died, including four women and a child ."
Coastguard vessels were searching the water for four other people who had also gone missing in the incident.
5 May 2016

EU Commission backs visa-free travel in Schengen-zone for Turkish citizens
The European Commission gave its support to a "visa-free travel deal" with Turkey after Ankara warned to back out of the landmark immigration deal.
EU is expected to lift the visa requirements by June in the Schengen-zone for almost 80 million Turkish citizens.
However, the visa-free travel deal for Turkey remains to be approved by the EU governments and the European Parliament.