North Korea fires missile over Japan in 'unprecedented threat'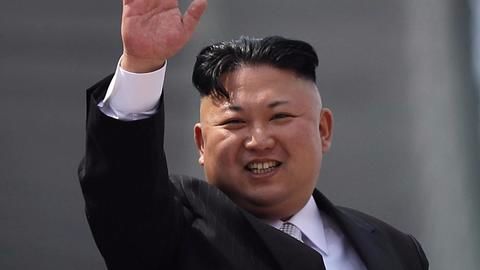 Just as the international community was starting to breathe a sigh of relief on North Korea's missile program, they have done it again.
Making for a rare instance, the country has now fired a missile that flew over Japan, before crashing into the sea.
Condemning the launch, Japanese PM Shinzo Abe termed it an 'unprecedented threat'.
Read all about North's latest launch over here!
In context
Is North Korea growing confident with its missiles?
Missile testing
What happened?
According to South Korean military, the missile was fired toward the East from near Pyongyang during early hours of Tuesday.
It covered a distance of 2700 km, reaching up to a maximum altitude of 550 km and flew over the Japanese island of Hokkaido.
Local media reported that the missile broke into three pieces before dropping in the North Pacific Ocean.
Latest developments
Is the world under North Korea's nuclear fire?
July 29: North Korea claimed to have tested an Inter-continental Ballistic Missile (ICBM) which brought the entire US within its strike range.
August 9: North Korea says it may launch strikes on the US base in Guam.
August 16: North Korea announces delay in the Guam attack plan.
August 26: The latest test launched three short-range ballistic missiles into the sea.
Love World news?
Stay updated with the latest happenings.
Notify Me
Japan responds
Condemning the missile launch, Japanese PM Shinzo Abe termed it "a reckless, outrageous and unprecedented act that damages regional peace and security". Abe further added that the Japanese government was doing its best to protect people.
Analysis
Japan under North Korea's nuclear radar: What does this mean?
North Korea has only fired rockets above Japan twice, in 1998 and 2009 which it claimed to be satellite launches.
Analysts term North's recent launch over Japan as a sign of its increased confidence; they further surmise that the US may now lose Japanese backing in diplomacy with North.
This can further mean that tensions show no signs of de-escalation in the Korean peninsula.