World
In diplomatic victory for India, UK seizes Dawood Ibrahim's assets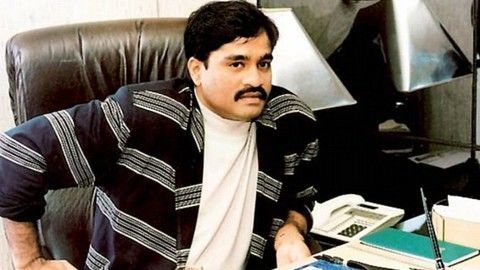 In a significant victory for India, the UK government has initiated a crackdown on wanted criminal Dawood Ibrahim. His assets in the country have been seized.
India had provided UK a dossier on him as far back as 2015.
In January, the UAE had also reportedly moved to seize Dawood's assets in the country after NSA Ajit Doval requested officials to act.
In context:
UK, UAE reportedly crack down on Dawood Ibrahim
Profile

Who is Dawood Ibrahim?
Dawood Ibrahim was the son of a Mumbai police constable. He started his criminal life as a member of Haji Mastan's gang in Mumbai's Dongri area.
Dawood who later took over the gang was mostly involved in drug trafficking and providing transportation for illegal activities.
Dawood and Tiger Memon were among the prime accused behind the 1993 Mumbai blasts which killed 257 people.
Status

Where is the wanted criminal?
According to India, Dawood has made Pakistan his hideout. Evidence offered include Aaj Tak tracking down his den to Karachi; a telephone bill in his wife's name; and several Pakistani passports of Dawood.
In 2016, the UN confirmed six Pakistani addresses that India claimed belonged to Dawood.
Later, the CBI sent letters rogatory to UAE, UK and Pakistan seeking information about his gutkha business.
Love World news?


Stay updated with the latest happenings.
What does Pakistan say?

Despite the evidence, Pakistan has consistently denied Dawood's presence on its soil. Islamabad has also refused to cooperate in New Delhi's probe against the gangster, who has a red-corner notice (international arrest warrant) in his name.
13 Sep 2017

In diplomatic victory for India, UK seizes Dawood Ibrahim's assets