World
Trump blames bureaucracy and mismanagement for UN's woes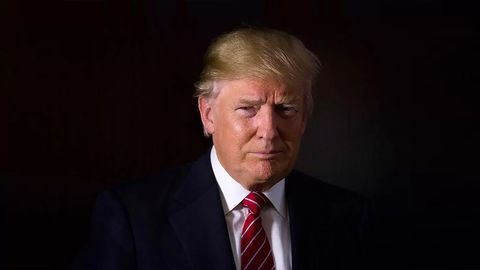 US President Donald Trump said in his first speech at the UN that bureaucracy and mismanagement are preventing the world body from living up to its potential.
"Focus more on people, less on bureaucracy," he said, adding that the UN could become stronger if there's more cooperation.
Trump has often criticized the US' disproportionately high contribution to the UN compared to other countries.
In context:
Trump calls for UN reforms in first-ever speech
19 Sep 2017

Trump blames bureaucracy and mismanagement for UN's woes
UN criticism

Secretary-General Guterres says UN bureaucracy gives him sleepless nights
Trump was speaking at a meeting of around 128 countries pushing for reforming the UN.
The meeting came after the countries signed a 10-point US-drafted declaration backing UN Secretary-General Antonio Guterres' efforts "to initiate effective, meaningful reform."
The declaration wasn't signed by Security Council veto powers Russia and China.
Guterres agreed with Trump's point, saying the UN bureaucracy problem kept him up at night.
Love World news?


Stay updated with the latest happenings.
Funding

Trump feels US shouldn't pitch disproportionate share of UN funding
"We must ensure that no one and no member state shoulders a disproportionate share of the burden and that's militarily or financially," Trump said.
The US is the UN's biggest funder. It provides 22% of the UN's $5.4 billion biennial core budget and 28.5% of the $7.3 billion peacekeeping budget.
The 193-member General Assembly, who Trump will later address, agrees upon the contributions.
On Israel-Palestine

Trump discusses Israel-Palestine peace at meeting with Netanyahu
Trump discussed the Palestine issue and Iran with Israeli PM Benjamin Netanyahu in a meeting on the sidelines of the UN General Assembly session.
Trump said there's a "good chance" of a peace agreement between Israel and Palestine to which Netanyahu responded positively.
Trump responded to questions regarding his plans on the Iran nuclear deal by saying: "You'll be seeing very soon."