WHO revokes Robert Mugabe's role as goodwill ambassador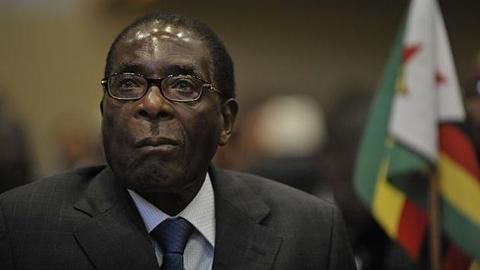 The World Health Organization (WHO) has canceled Zimbabwe President Robert Mugabe's appointment as a goodwill ambassador.
The WHO said it made its decision amid widespread public outcry from critics who pointed to Mugabe's inefficient running of Zimbabwe's healthcare system.
WHO chief Tedros Adhanom stated that the decision was made in the organization's best interests.
Mugabe also faces allegations of human rights abuses.
In context
WHO removes Zimbabwe's Robert Mugabe as goodwill ambassador
Background
What has happened so far?
Tedros recently appointed Mugabe as a goodwill ambassador, stating that he hoped Mugabe would use his role to "influence peers in the region."
The decision was widely condemned by the leaders of Britain, Canada, and various organizations, including the Wellcome Trust, Action Against Smoking and UN Watch.
The decision also met with criticism from Zimbabwean lawyers and social media users.
Mugabe's inefficient running of Zimbabwe's healthcare system
Mugabe expanded healthcare in the initial phase of his regime. However, the country's healthcare system took a hit after the economy collapsed in 2000. Staff reportedly went unpaid at times while medicines remained in short supply. Meanwhile, Mugabe traveled abroad for his medical treatment.
Love World news?
Stay updated with the latest happenings.
Notify Me
Conclusion
What does this mean for the WHO?
While appointing Mugabe as a goodwill ambassador, WHO chief Tedros seemed unaware of accusations against him.
The incident is likely to raise questions about Tedros's leadership capabilities
Mugabe's supporters are likely to view this as a case of "western meddling in Africa."
Moreover, WHO will have to do some damage control to emerge from the public relations disaster triggered by the row.