World
IS takes responsibility for Baghdad shopping-mall attack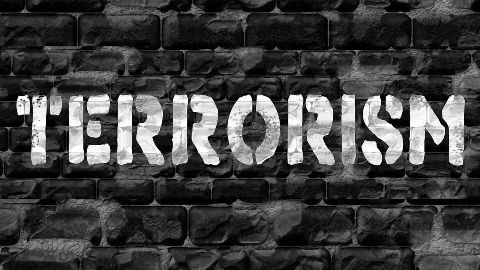 The jihadist group Islamic State (IS) took responsibility for the attack on the Baghdad shopping centre where 18 people were killed.
The Sunni Muslim jihadist organisation, which commands extensive swathes of northern and western Iraq, said it had attacked "rejectionist heathens" - its pejorative term for Shia Muslims.
The police officials are still trying to determine if any of the attackers escaped.
In context:
Multiple attacks in Baghdad leave 51 dead
11 Jan 2016

After a car bomb, attackers target a Baghdad mall
Baghdad was rippled with a series of attacks as gunmen attacked the al-Jawhara shopping centre in Baghdad al-Jadida, after setting off a car bomb.
When security troops rushed to the building, two attackers detonated explosive belts; 2 militants were shot dead.
5 people were shot dead by the militants when entering the mall while another 6 died when the explosive vests were detonated.
11 Jan 2016

Did the militants capture any hostages?
Amidst the attacks, confusion spread in trying to ascertain if the attackers had taken any hostages.
Lt. Gen. Abdul-Amir al-Shammari, head of the Iraqi military's Baghdad Operations Command, denied claims that militants took any captives.
However, an anonymous police captain said "the gunmen seized some of the mall patrons and clashed with police forces before detonating explosives."
Love World news?


Stay updated with the latest happenings.
11 Jan 2016

Simultaneously IS attacks other areas in Baghdad
After the mall attack, two bombs exploded at Muqdadiya, approximately 80 km northeast of Baghdad, which killed almost 23 and wounded another 51.
Another blast went off near a southeastern Baghdad suburb killing 7 more while earlier in the day 3 people were killed when a car bomb had exploded near a restaurant in Baquba, 65km northeast of Baghdad.
12 Jan 2016

IS takes responsibility for Baghdad shopping-mall attack
12 Jan 2016

Was it a knee-jerk reaction to Ramadi fall?
Military sources in Baghdad feel that the IS frustrated with the fall of Ramadi a few weeks ago was driven to wage these multiple attacks in the heart of Baghdad.
The sources said: "The enemy is using new tactics because of our recent victories [against them] in Ramadi and other areas. They are trying to distract the forces by carrying out attacks inside Baghdad."