World
Voting in Kenyan re-election commences amid fear of violence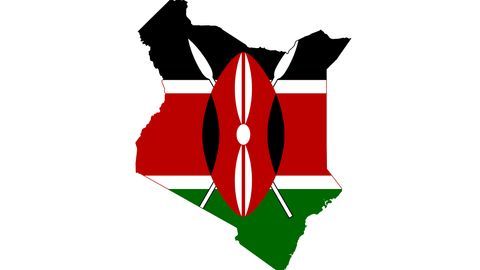 Kenyans have commenced voting in national elections for a second time in two months amid tightened security.
Incumbent President Uhuru Kenyatta had emerged the winner in the elections held in August but the Supreme Court had quashed it on account of irregularities.
Kenyatta has urged people to vote peacefully. Meanwhile, his opponent Raila Odinga has urged his supporters to boycott the re-elections.
Here's more.
In context:
Kenya to go into repeat elections soon!
19 Oct 2017

Election official resigns, says upcoming polls are "not credible"
On 19 October, Roselyn Akombe, a senior official in Kenya's election commission (IEBC) announced her resignation.
In a statement, Akombe said the re-election scheduled for next week was "not credible."
She also revealed that the IEBC faced a "political siege" and was unable to make consensus-based decisions.
Akombe fled to the US after she received death threats.
26 Oct 2017

Voting in Kenyan re-election commences amid fear of violence
Love World news?


Stay updated with the latest happenings.
Kenyan elections

What has happened so far?
Incumbent President Uhuru Kenyatta won against eight candidates, including National Super Alliance leader Raila Odinga, in elections conducted in early-August.
While international observers termed the elections free and fair, Odinga refused to accept his defeat and raised allegations of rigging.
Last month, Kenya's Supreme Court ruled that the elections were invalid and called for fresh elections.
Earlier this month, Odinga withdrew his candidacy.
Violence

Could there be an outbreak of violence yet again?
At least 70 people were killed in the violence that erupted after Kenyatta's victory.
Strikingly, the Supreme Court was unable to hear a plea to postpone the re-election as five out of seven judges failed to show up. Prior to this, one of the judges' bodyguards was shot.
Now, thousands of police and security personnel have been deployed to protect voters from violence.
Details

Odinga accuses IEBC of improprieties
Odinga alleges that the IEBC failed to implement changes meant to prevent the mistakes made in the last elections.
Before withdrawing his candidacy, he said the re-election may be "worse than the previous one."
His party said it would only contest in the elections once the reforms are implemented.
Odinga has further called for "massive" demonstrations and urged his supporters to refrain from violence.