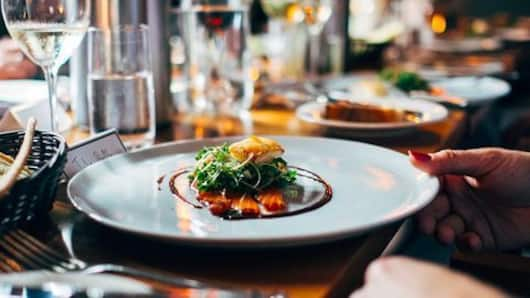 Go O'Naturel: Paris opens its first nude restaurant
It comes as a mild surprise that despite France being among the first European nations to have organized nudist groups in the early 1900s, it would take Paris so long to have a nude restaurant.
But much to the delight of naturists around the world, it finally has one.
O'Naturel, that asks guests to remove clothes after entering in, opened to public on Friday.
O'Naturel seats 40 diners and offers food starting from €35
Located in Paris' largely homey 12th arrondissement, on Rue de Gravelle, O'Naturel seats 40 diners and offers food starting from 35 (Rs. 2,625).
The inside view of the eatery is blocked, giving complete privacy to the diners and avoiding any probable inconvenience to the passer-by.
The restaurant had organized an exclusive dinner for the Paris Naturist Association on Thursday to acknowledge their constant support.
Other global restaurants that promote naturism
A few other global eateries also promote eating in the nude. Bunyadi, London's first nude pop-up restaurant, opened in 2016. It is currently raising money to fund a second season. Spain's Innato serves the dishes in its "aphrodisiac menu" on the staff's naked bodies.
Love World news?
Stay updated with the latest happenings.
Yes, notify me
France is a haven for nudists
According to France 4 Naturism association, over 2.6 million people in the country practise nudism regularly.
About 460 areas across France - including 155 campsites and 73 beaches - are reserved for use by naturists.
In August 2017, Paris got its first nudist park in secluded Bois des Vincennes. The city also has a public pool where people can swim naked thrice a week.